The PowerWalkers
Regular price
Sale price
$64.99 USD
Unit price
per
BE SAFE! BE SEEN! BE STRONG!
PowerWalkers Weighted wristbands increase your safety and calorie burning on walks in the morning or at night. Super bright LED lights in adjustable 1 LB wrist weights provide long distance visibility to help you get stronger, day or night. Perfect for core building powerwalks, anytime hands-free pet walks, running, hiking, and camping
Recharge easily with micro USB ports and (2) included cables. Light your way in flashlight mode or blinking mode for 4 hours or more.  Sold as Set of 2.
MAXIMIZE YOUR EXERCISE! ANYTIME!
     ● Tone more muscle
     ● Burn more calories
     ● Perfect weights for every workout!


U.S. Patent No. 9,302,141B2
U.S. Patent No. 9,707,431B1
U.S. Patent No. D792,796 S
U.S. Patent Application Publication No. 2022/0280664A1
 European Patent No. EP3454952A4
Japanese Patent No. JP6868042B2
Canadian Patent No. CA2950107C
BUILT FOR PERFORMANCE:

Extra results require more intensity and gear as tough as you. Finally, weights that move with you, stay put, stay clean, and fit so comfortably you will WANT to wear them with every workout!
SIZING

Fits wrists 5 ½" to 9 ½"
Ht ½" W 2 3/8" x L 9 ¾"
1 lb per band. 2 lbs total per set of 2.
SPECS

High Visibility: Flashing or flashlight mode
Super Bright: 9 LEDs for 200 lumens
Rechargeable: (2) Micro USB cables & Rechargeable Lithium Polymer Ion Batteries
Patent:www.toneybands.com/ip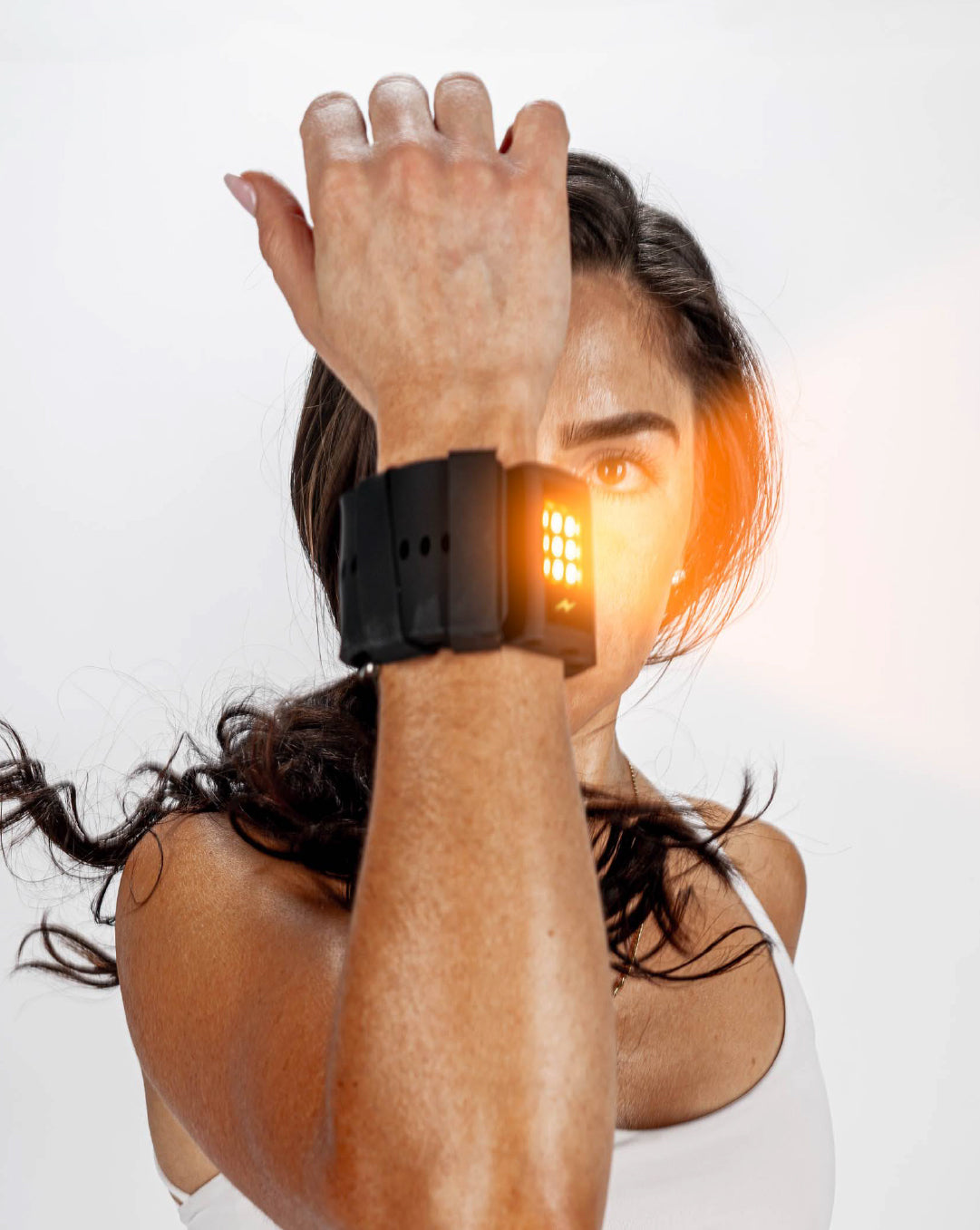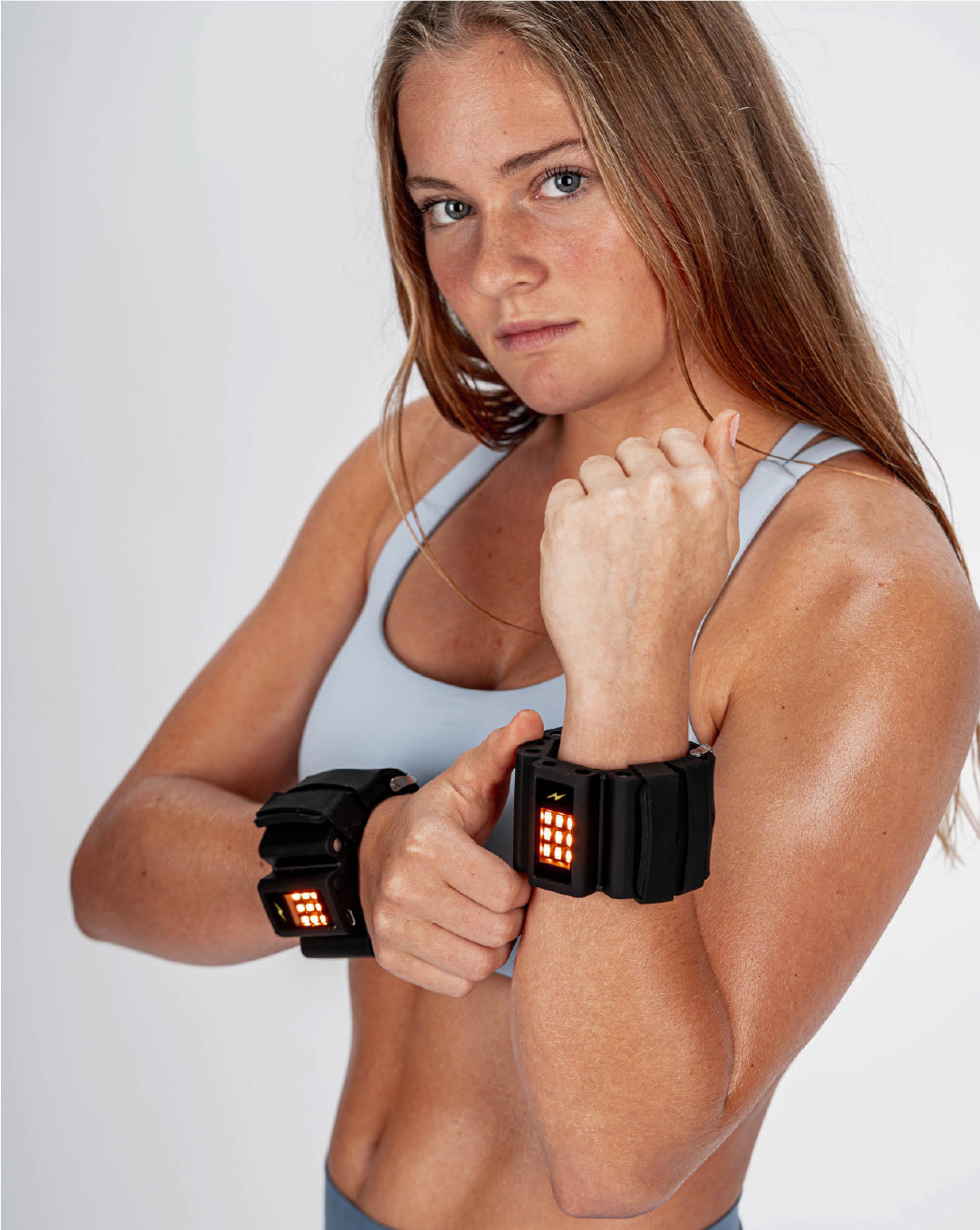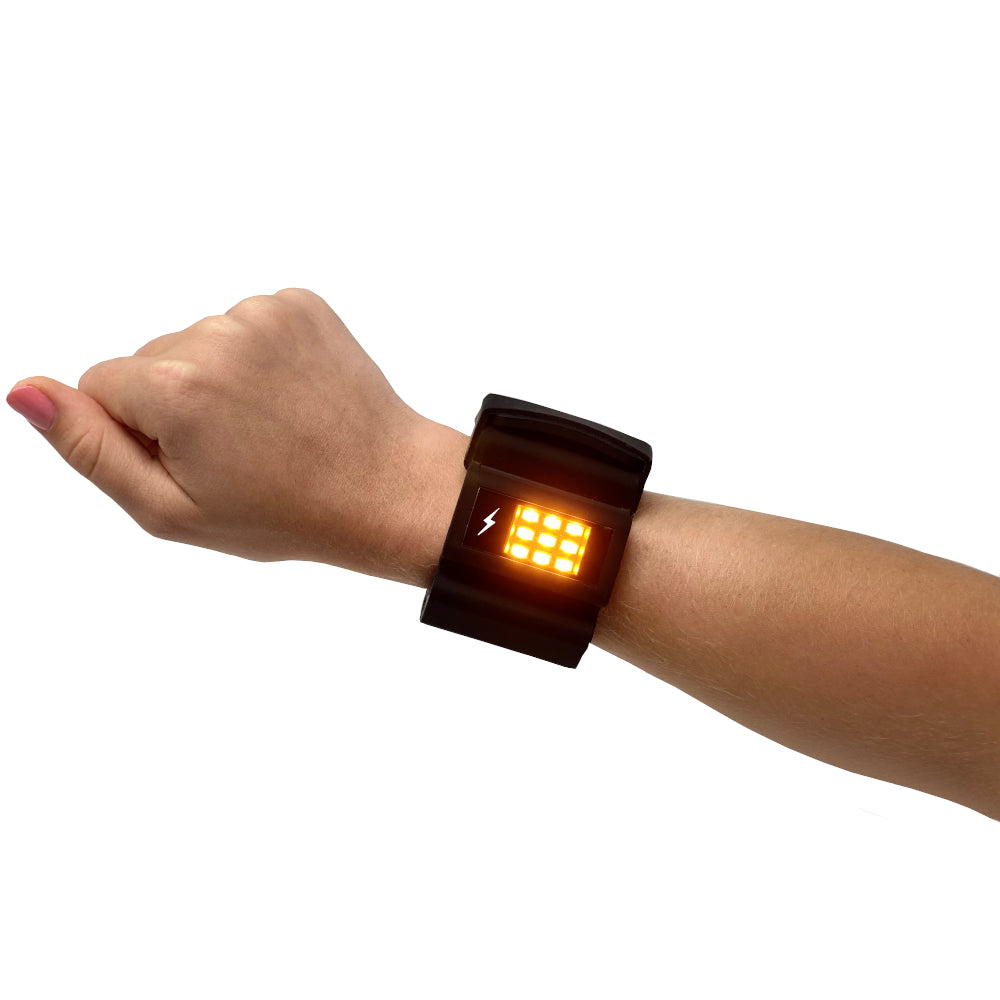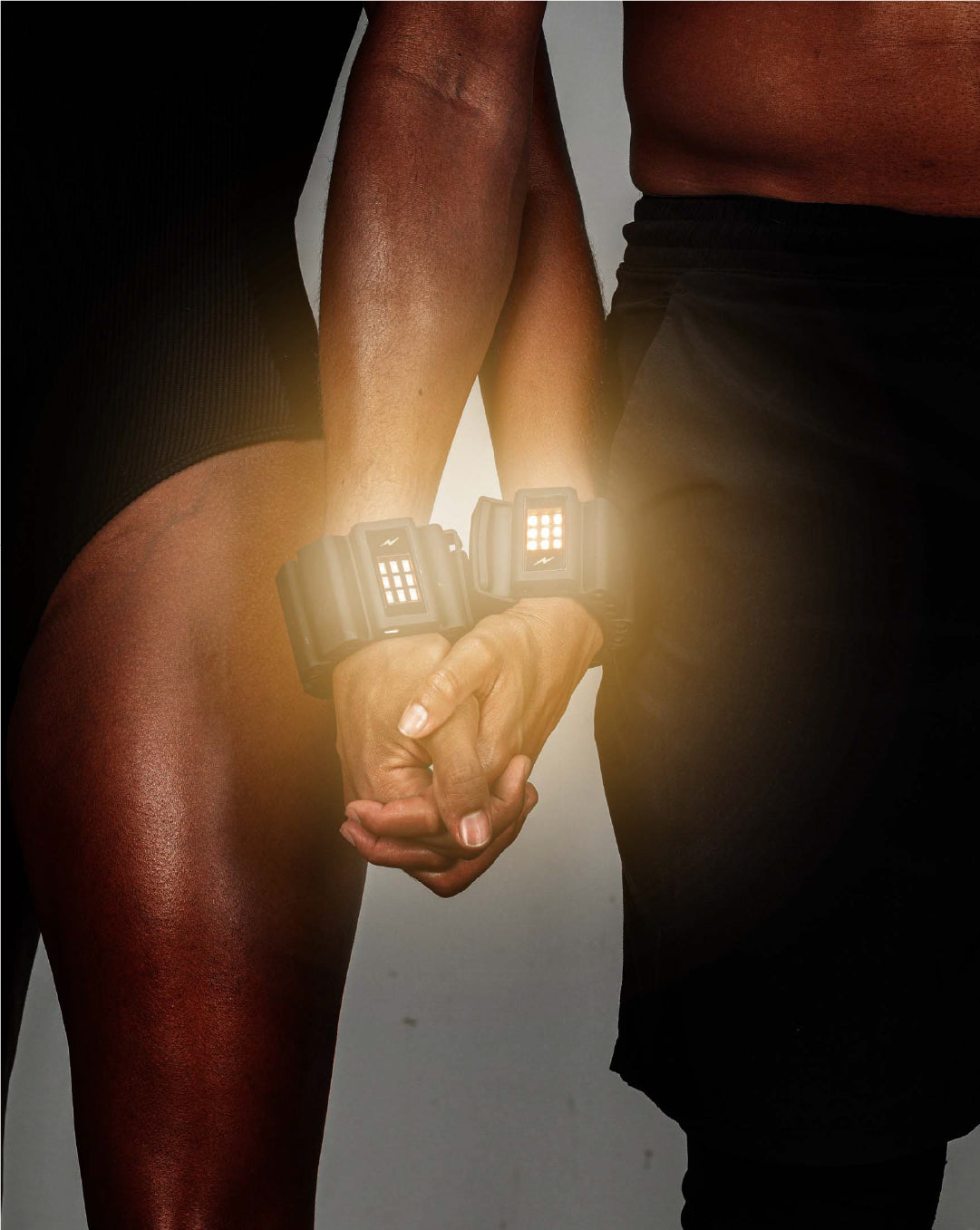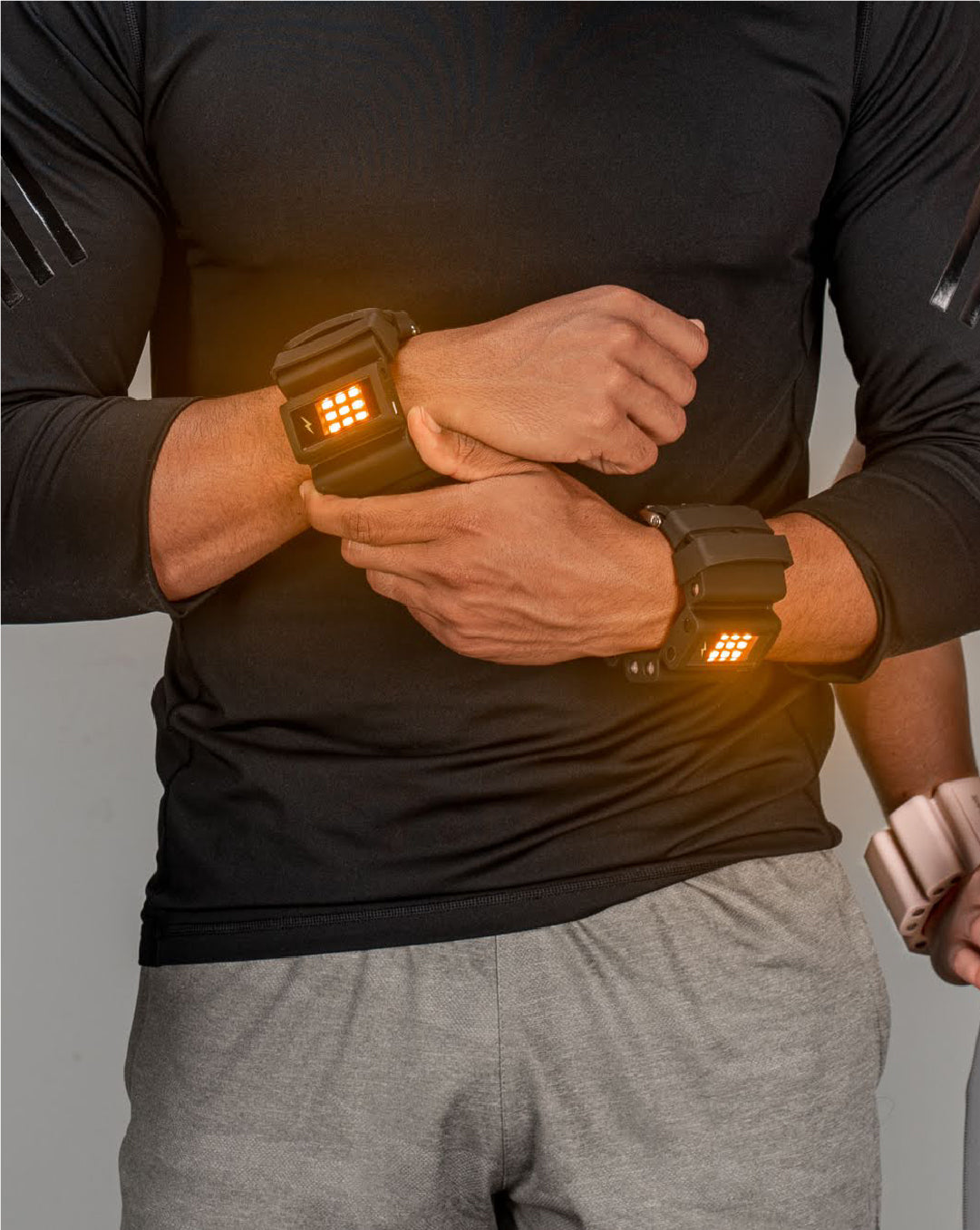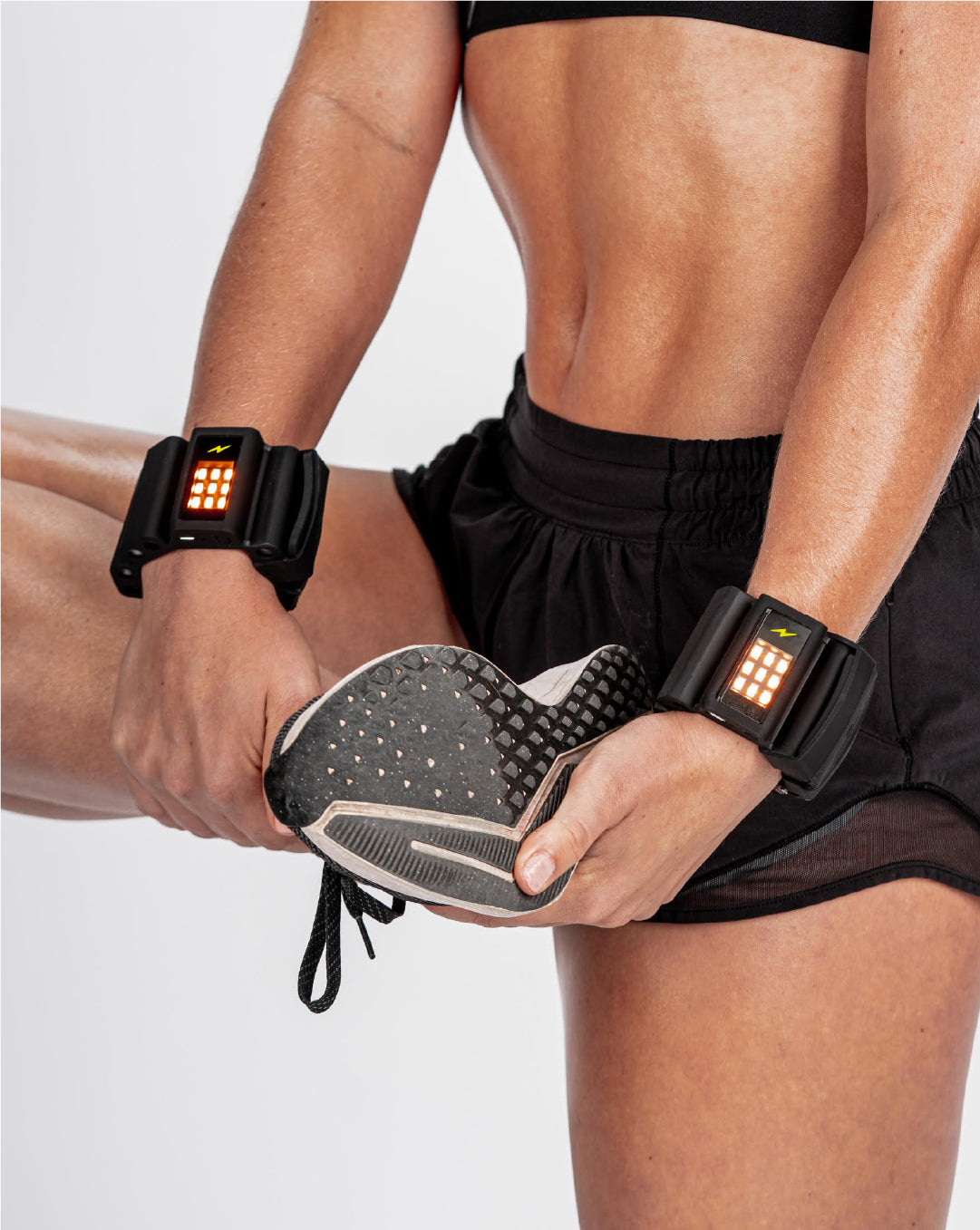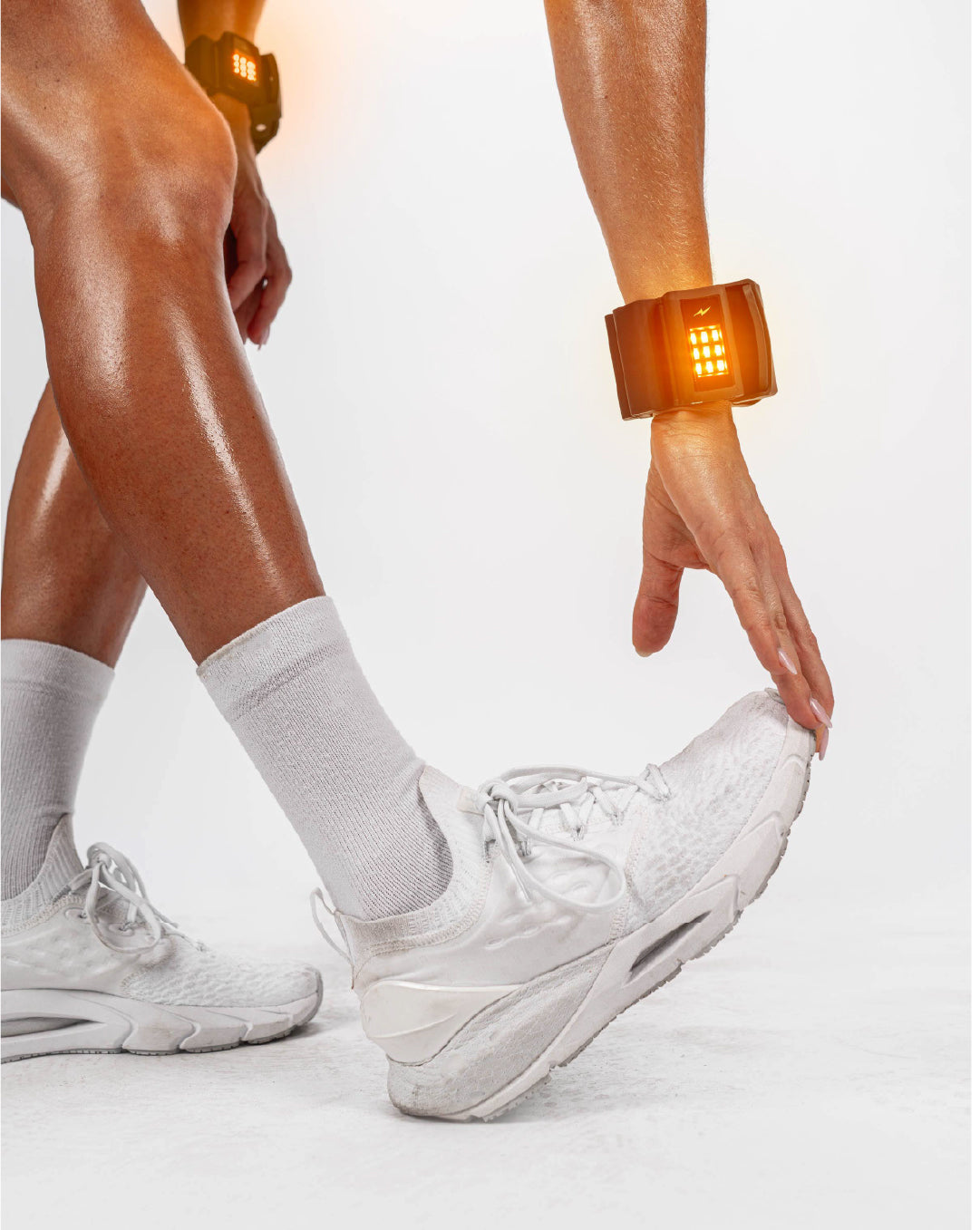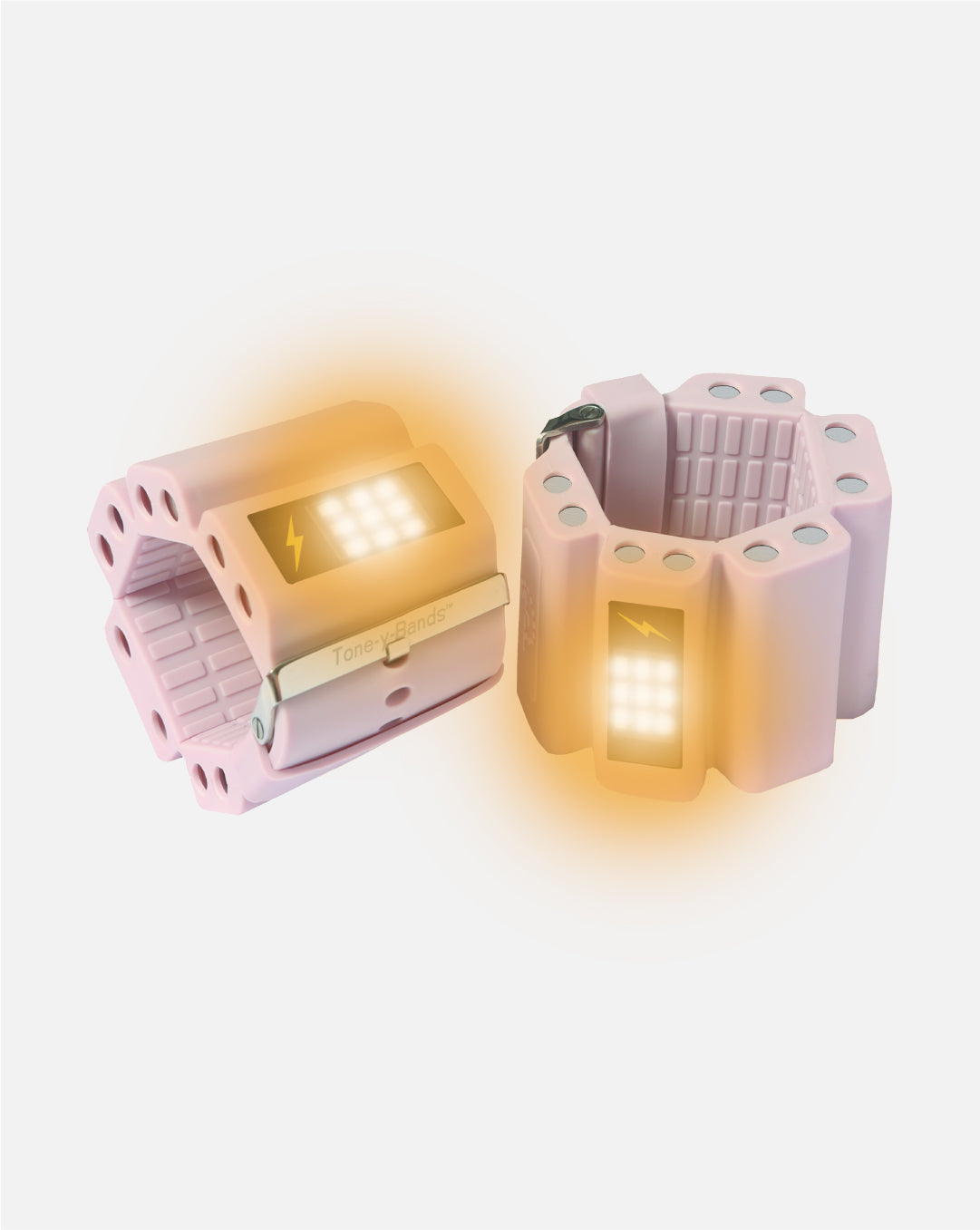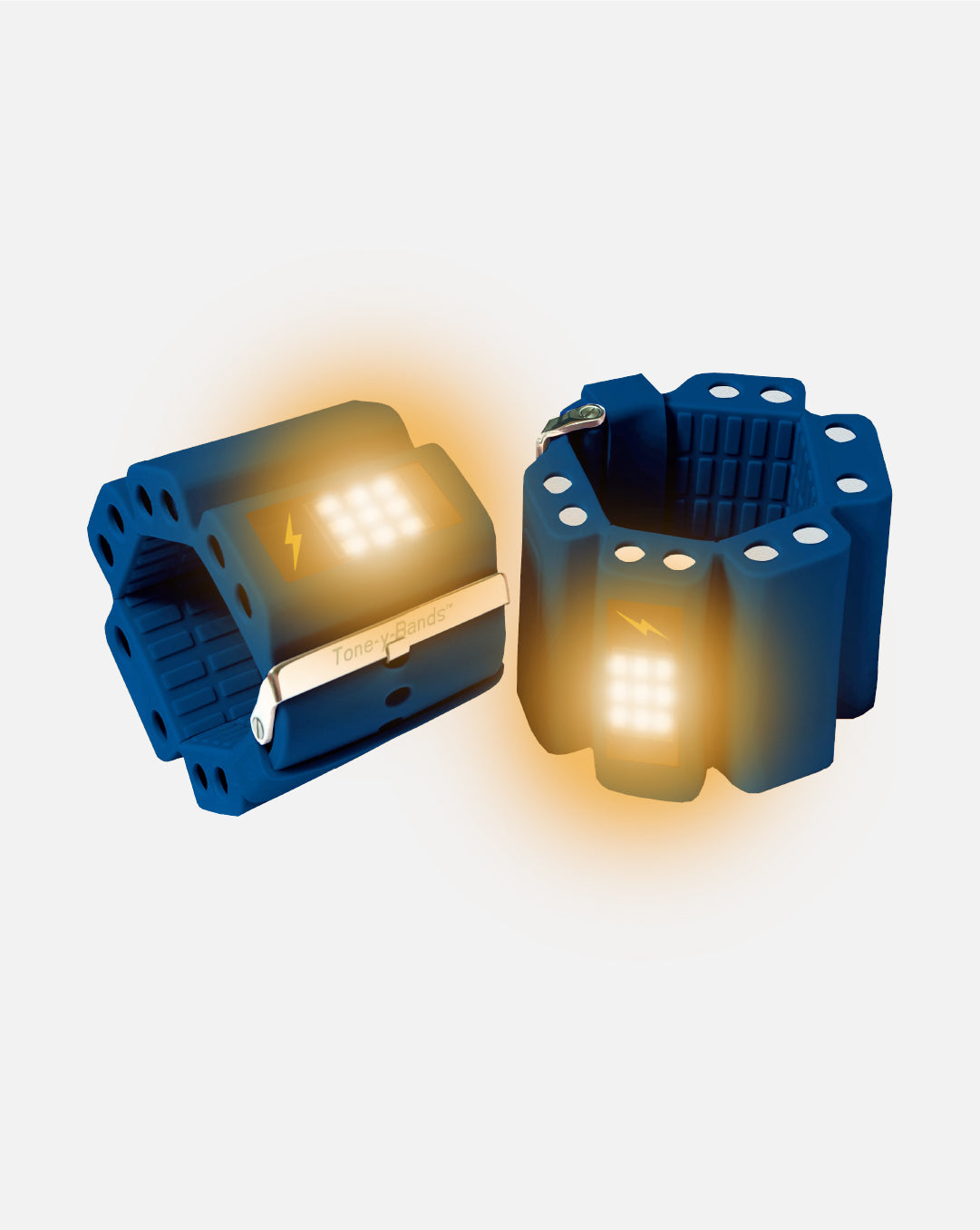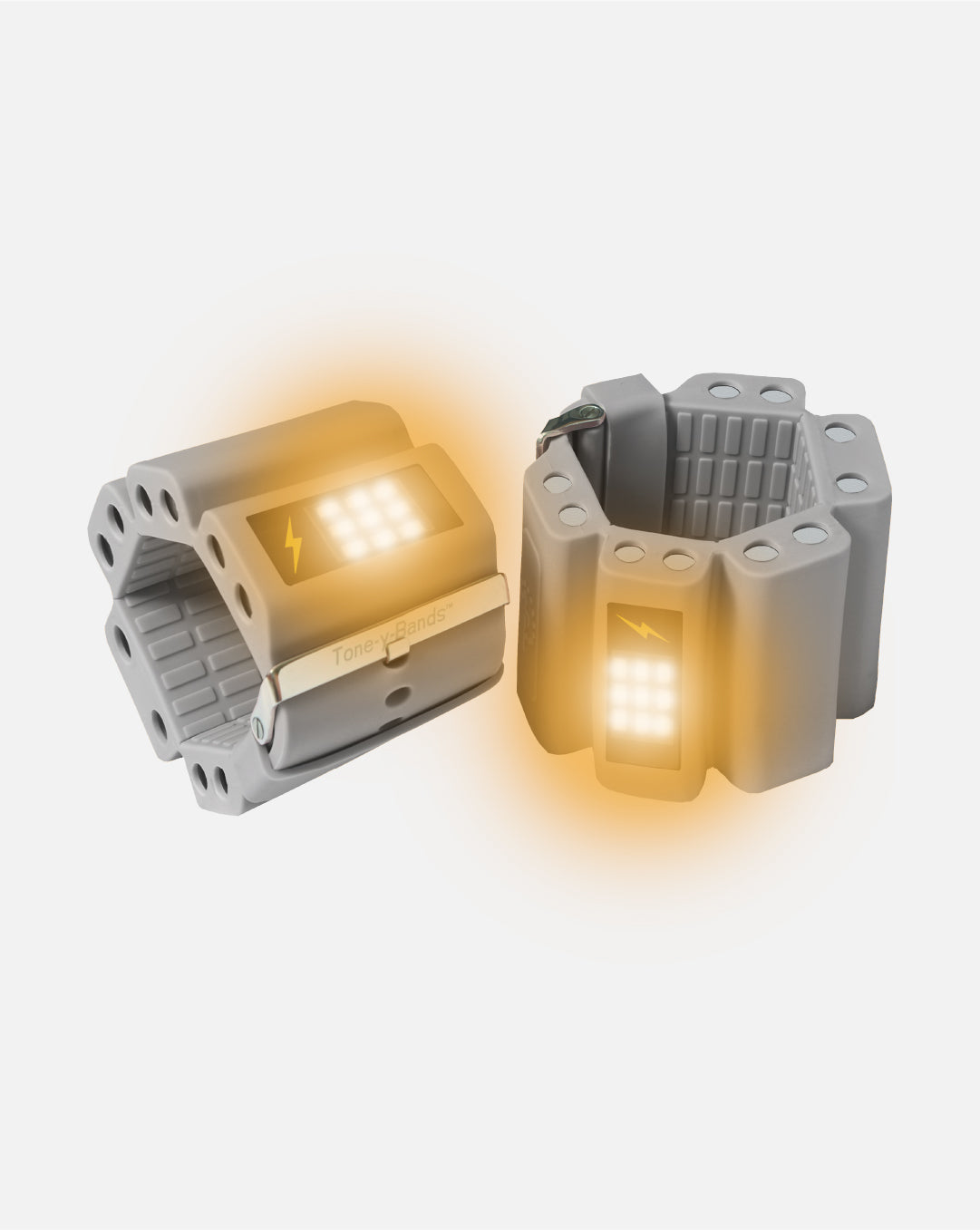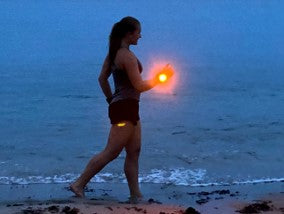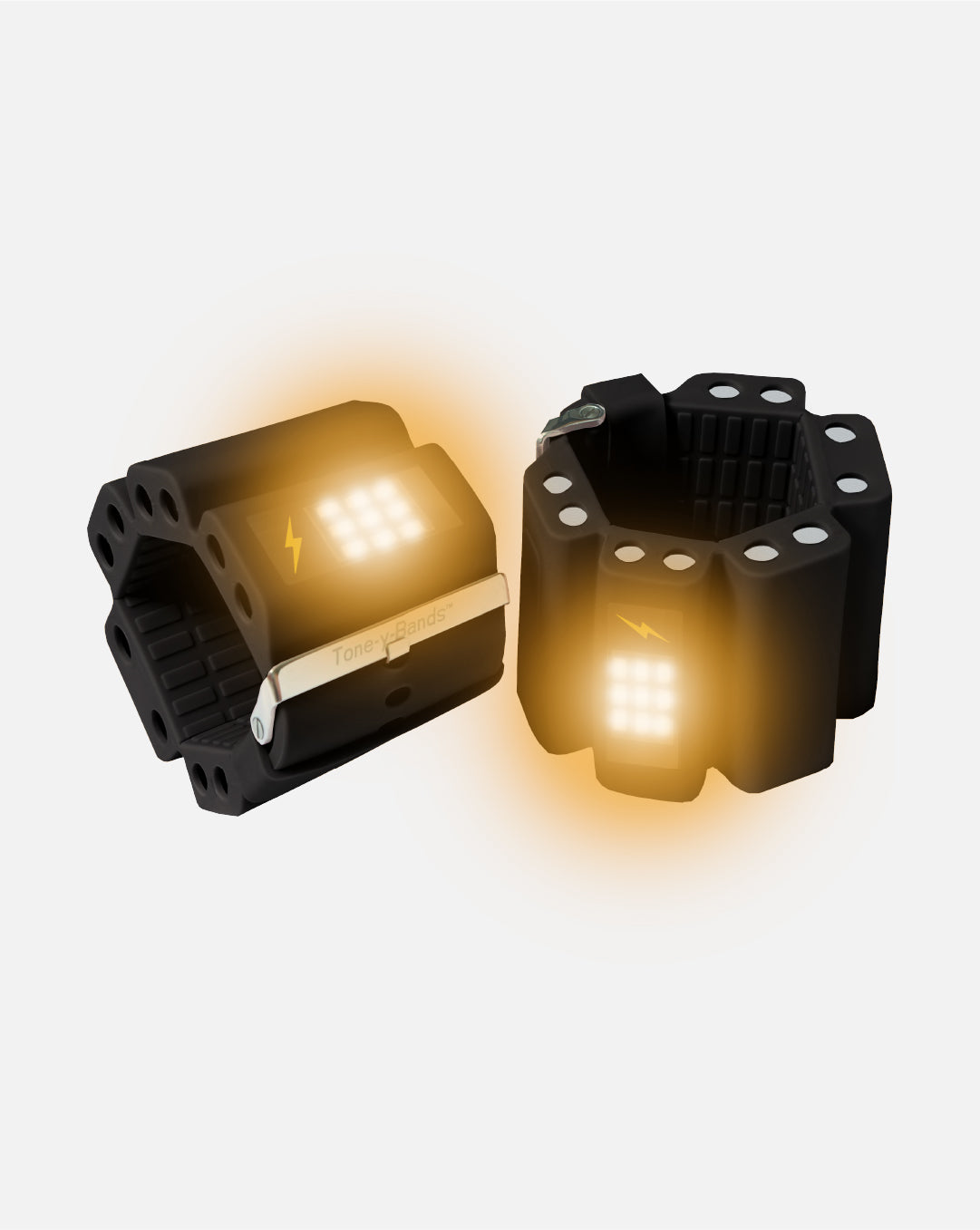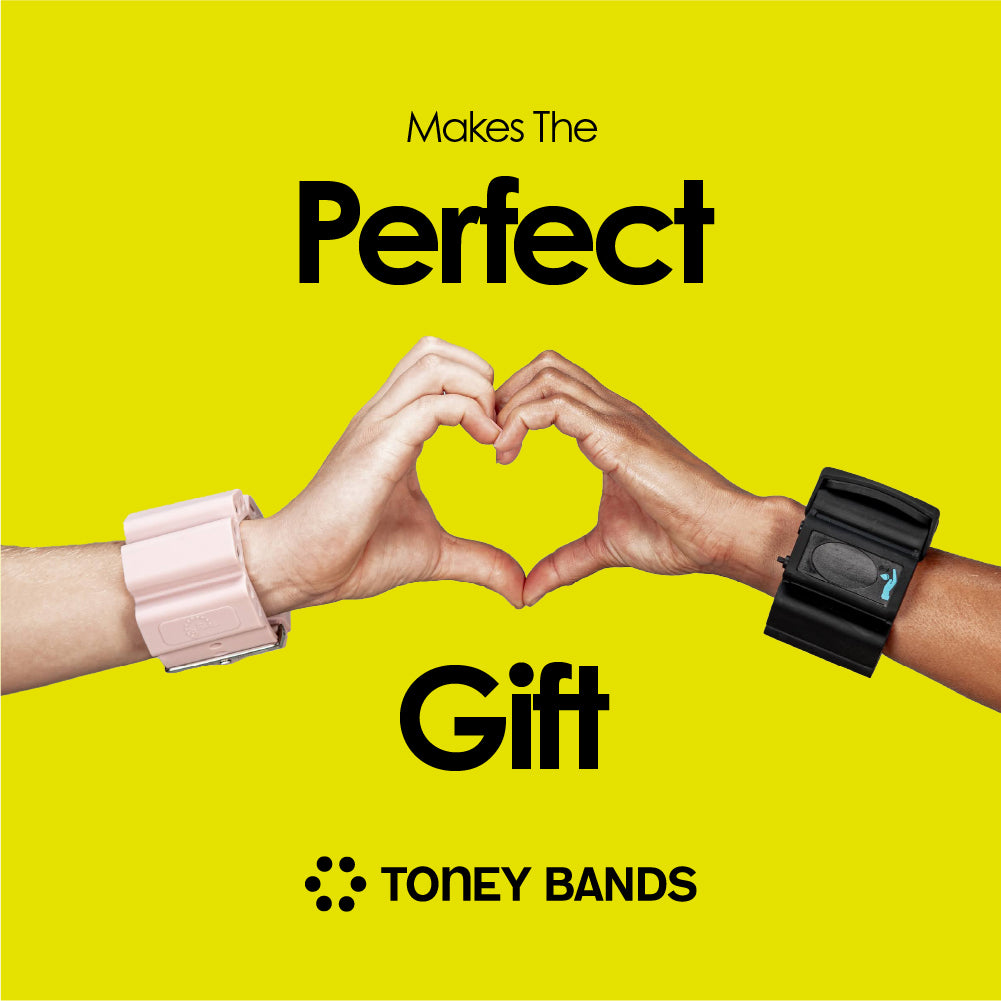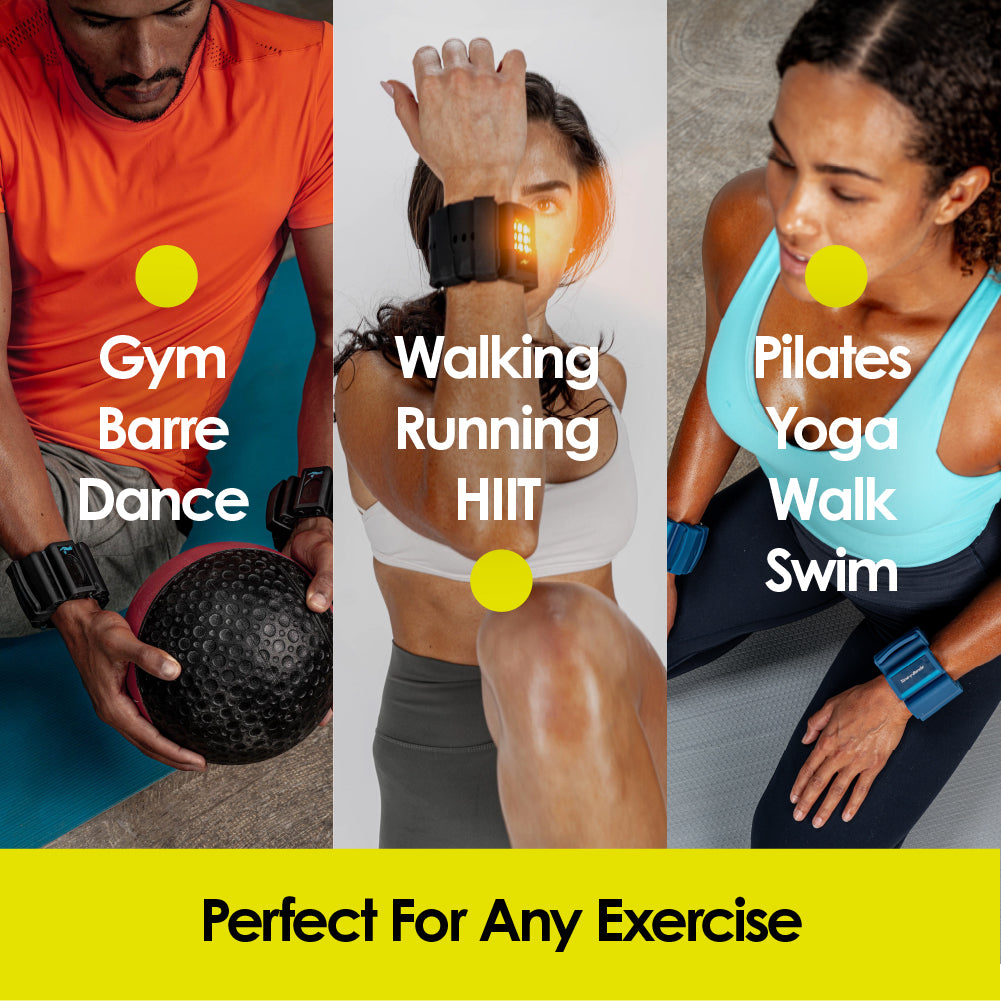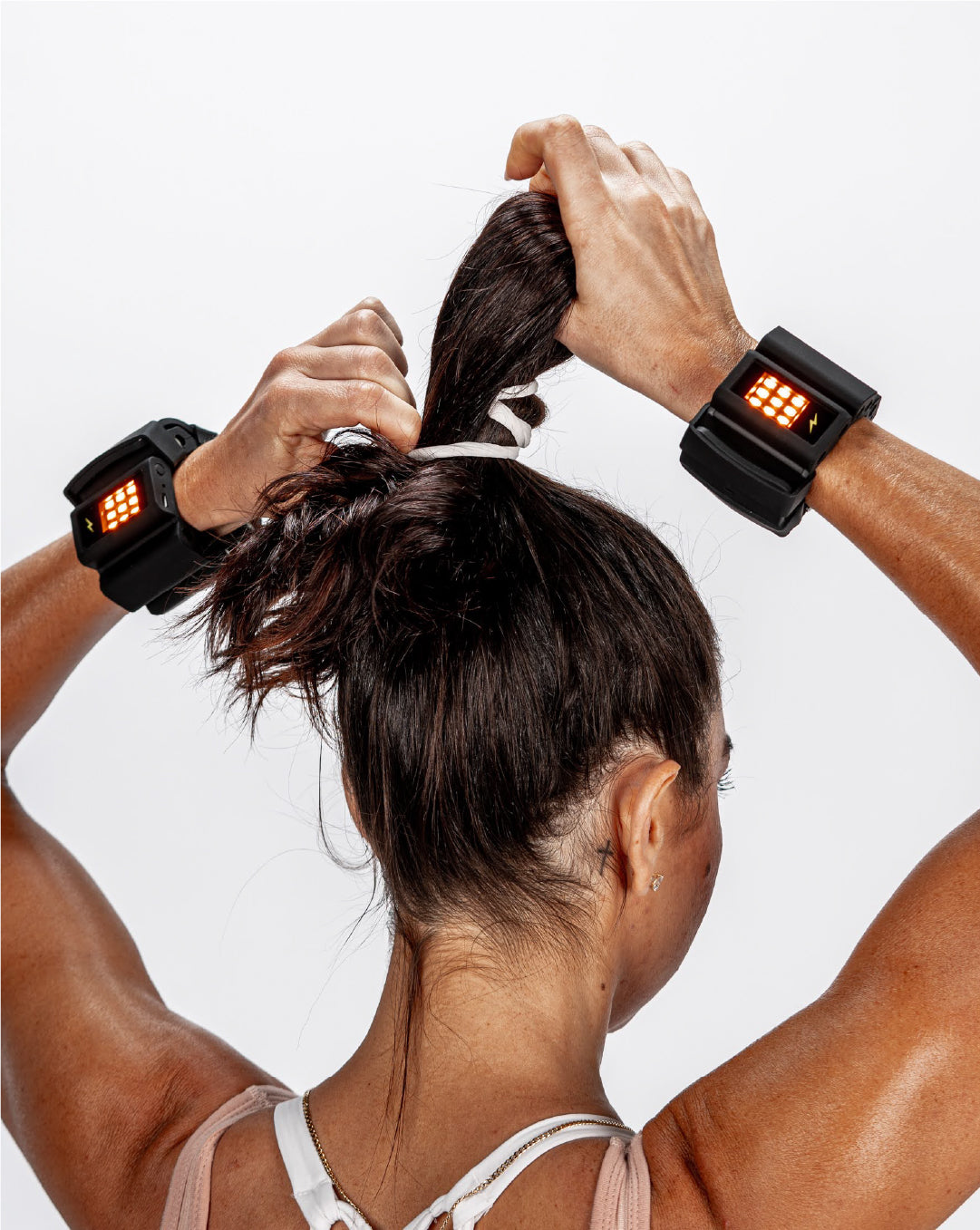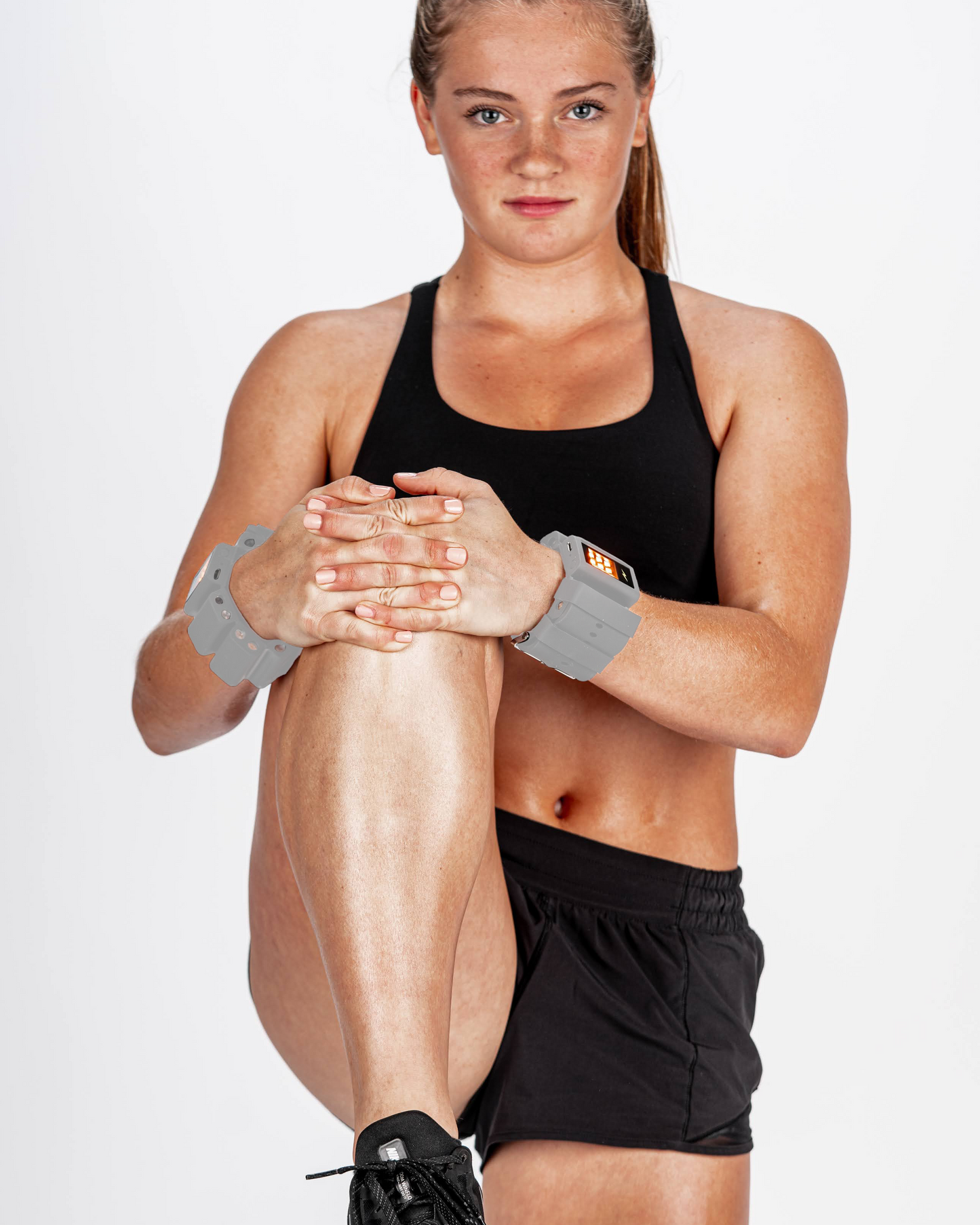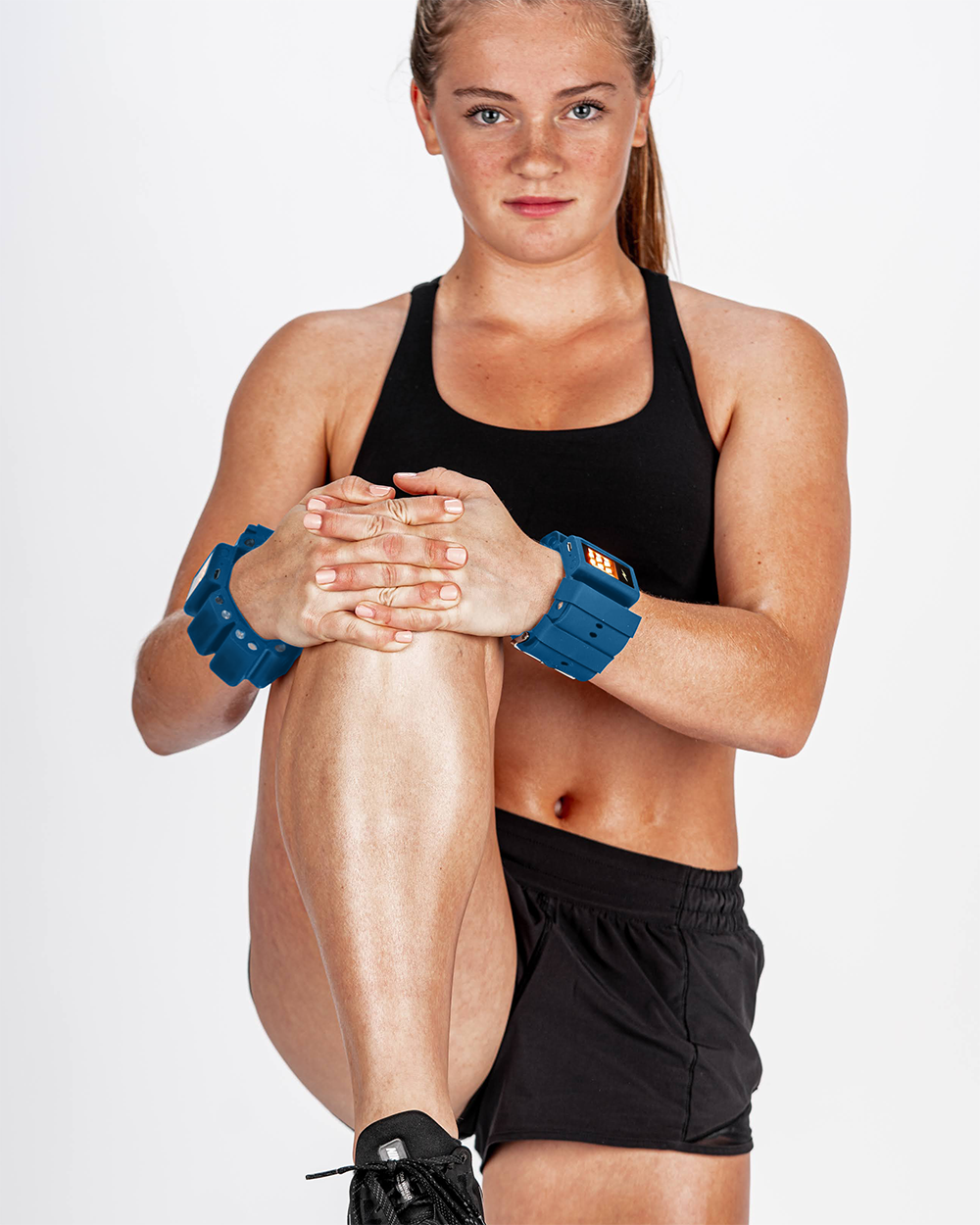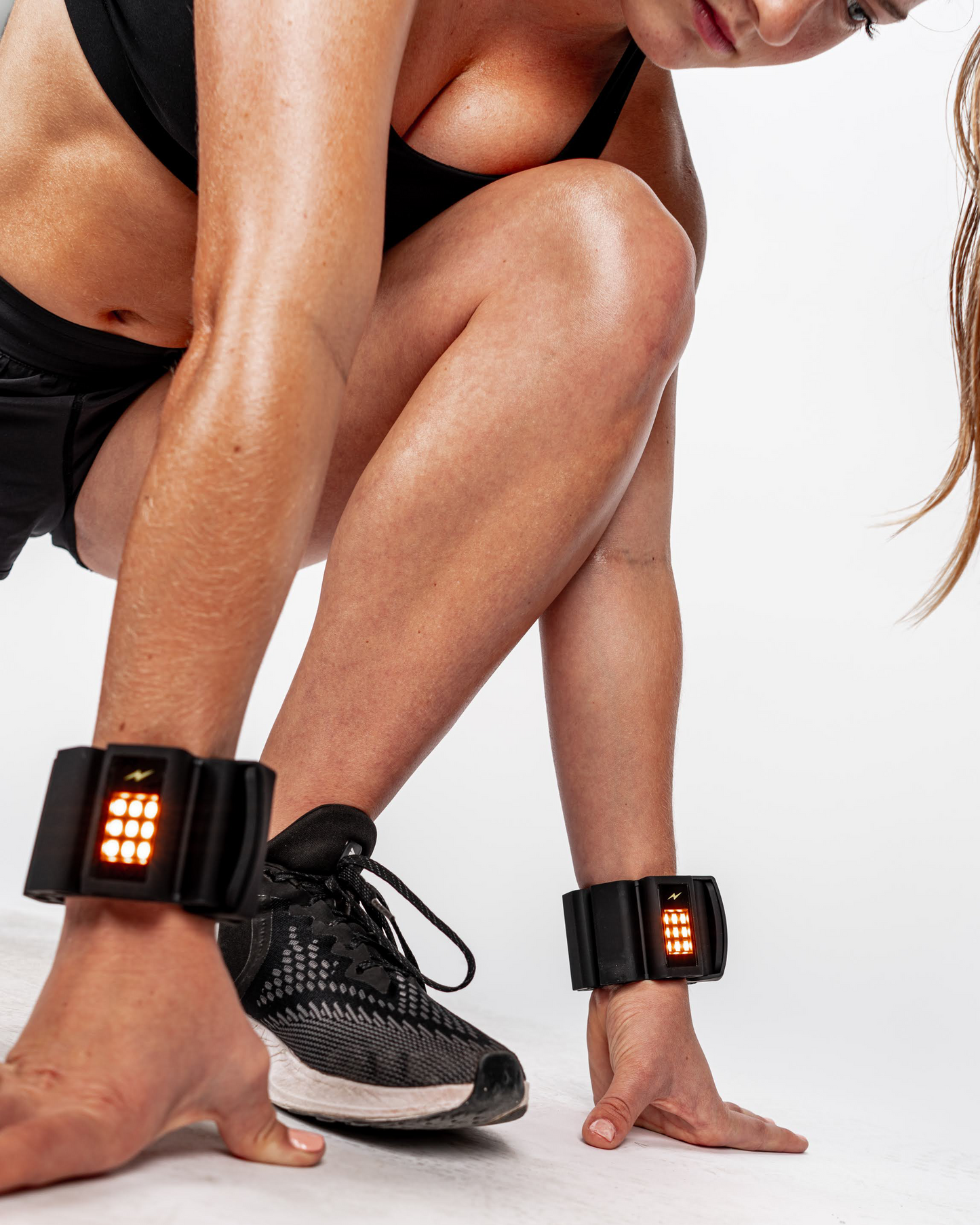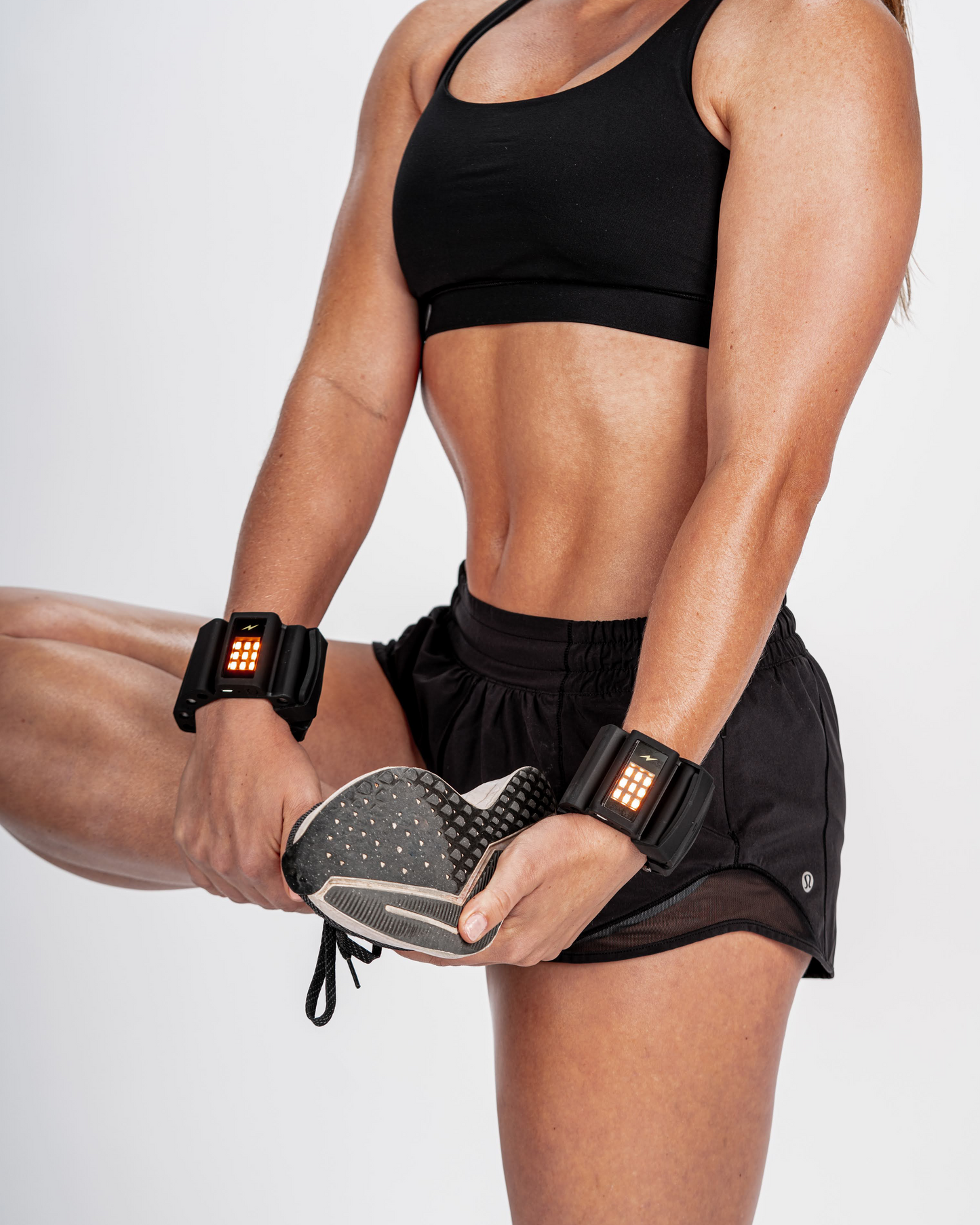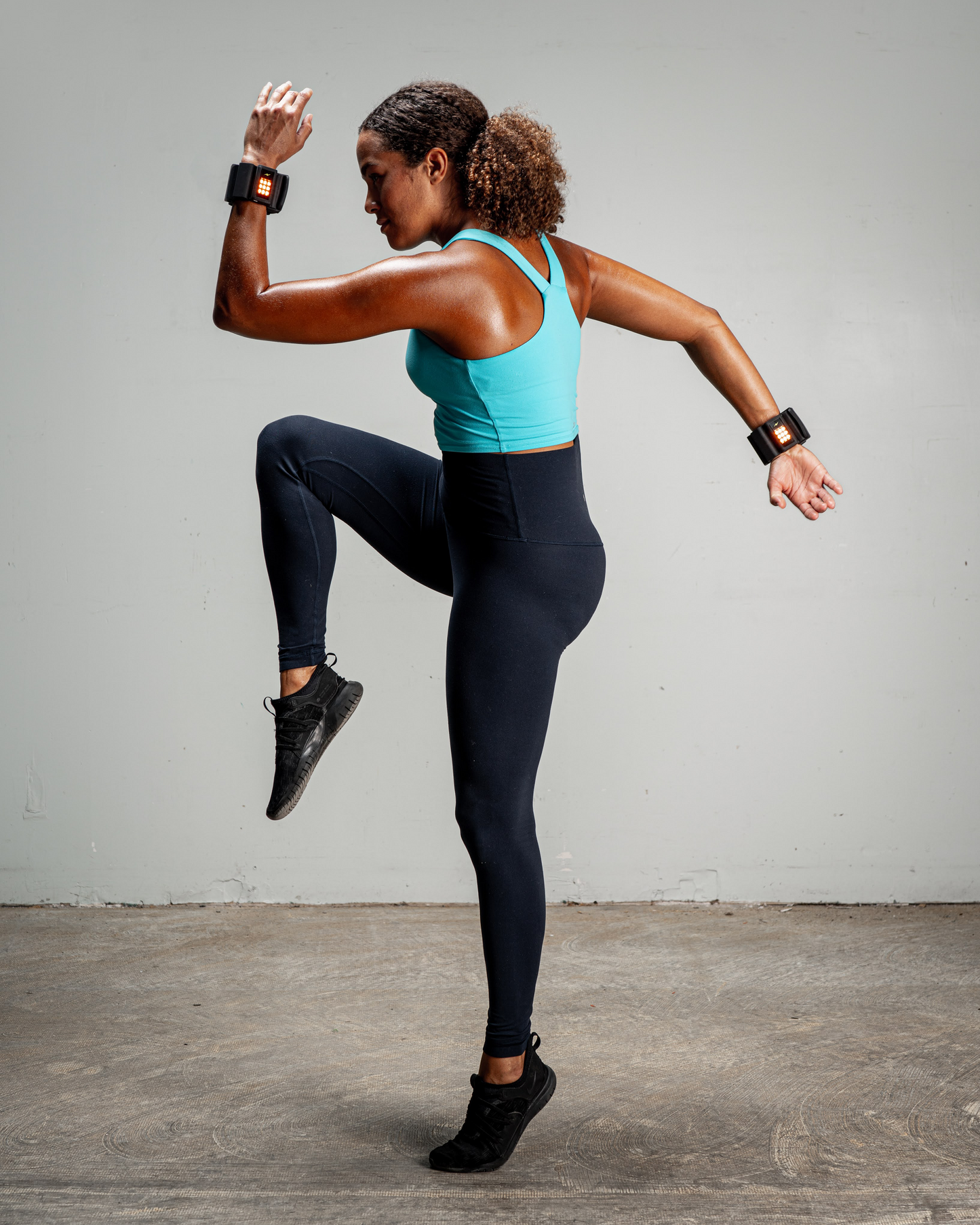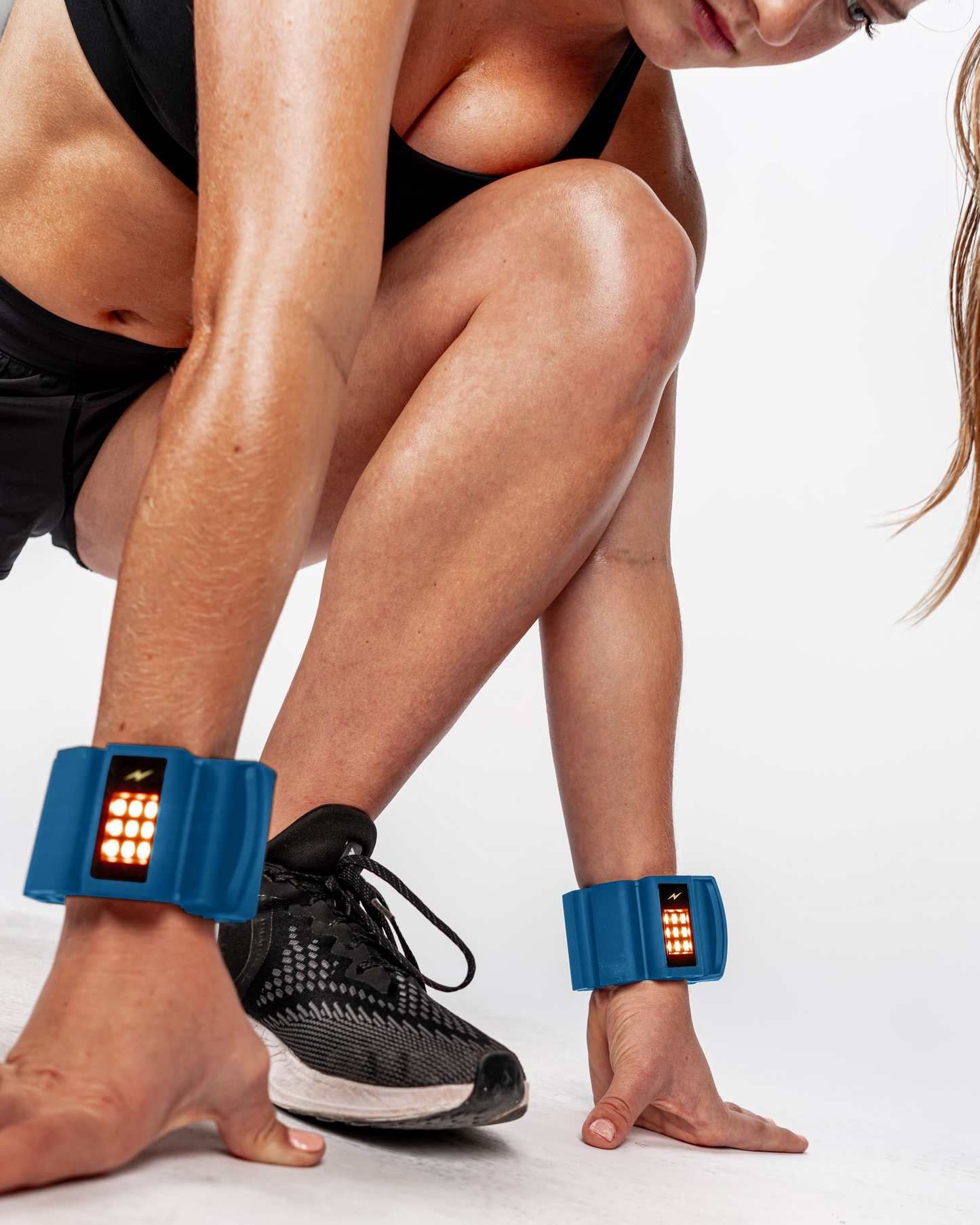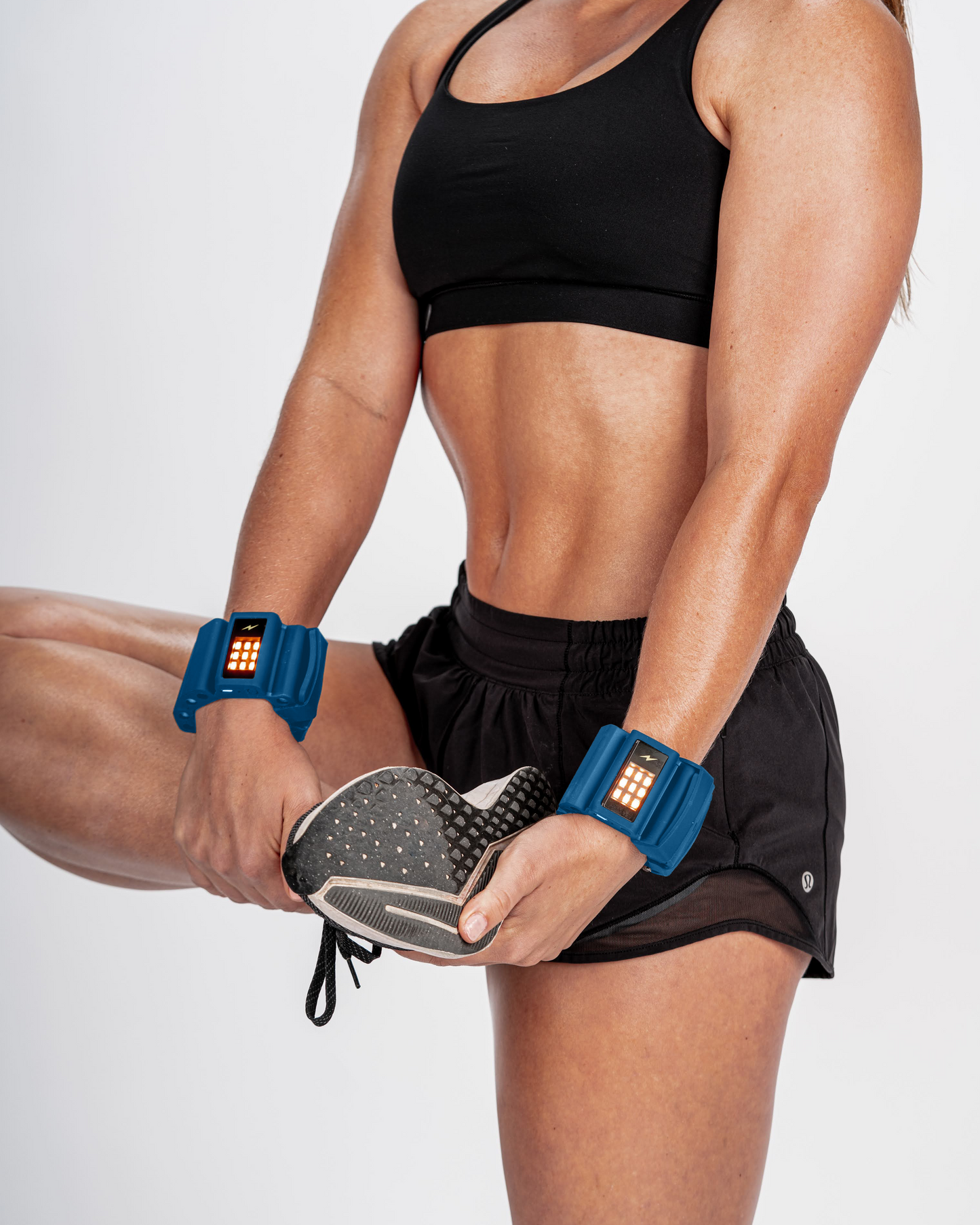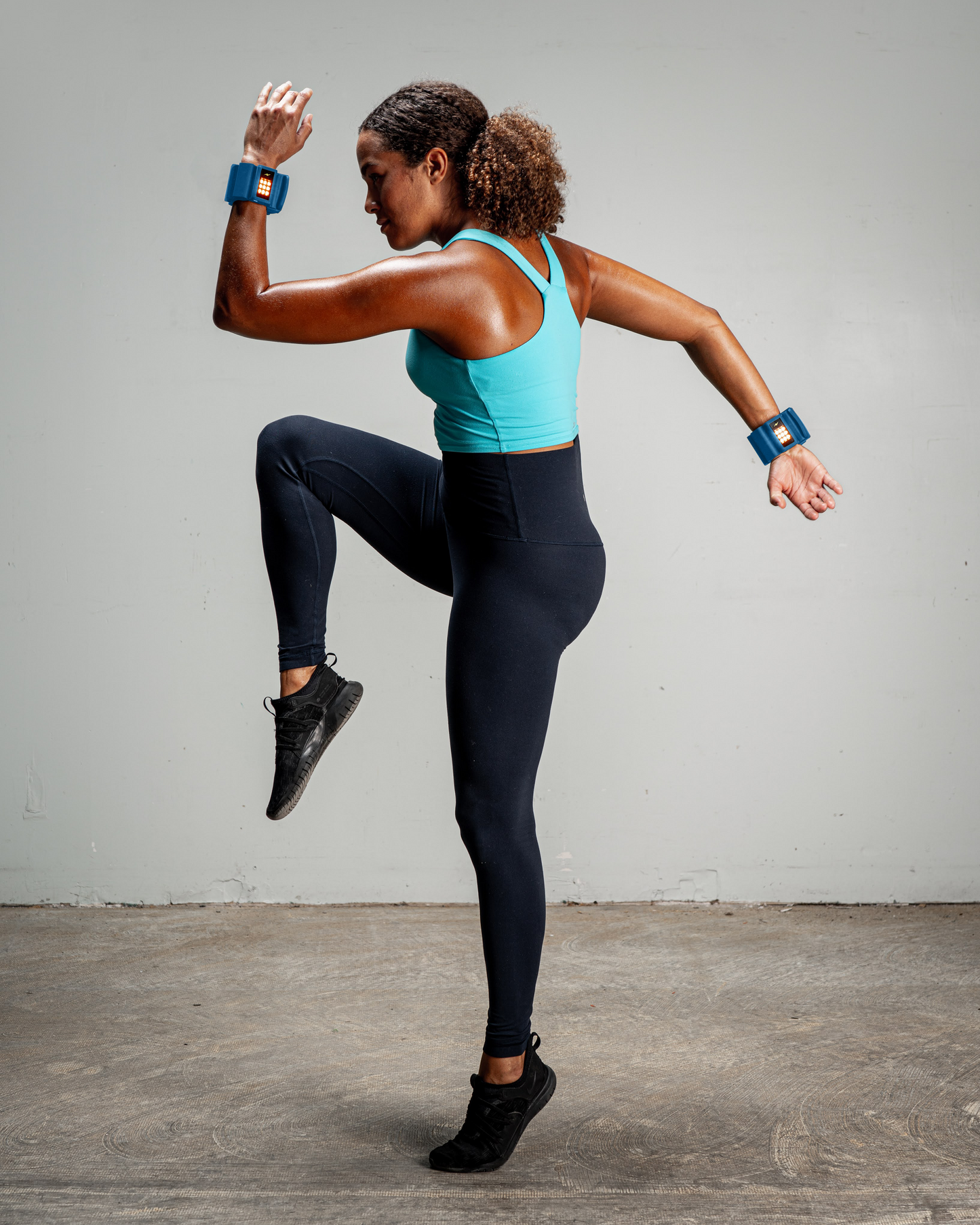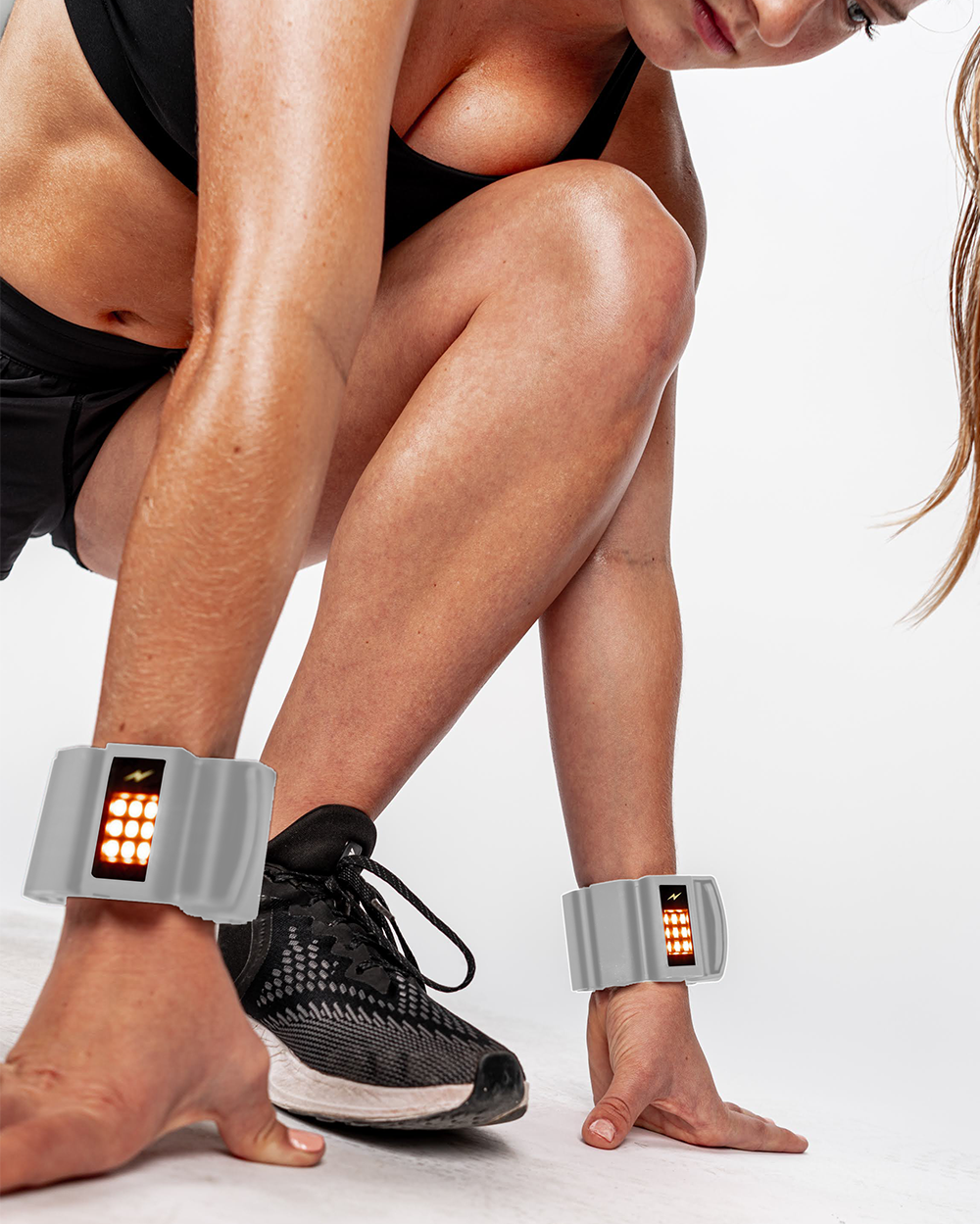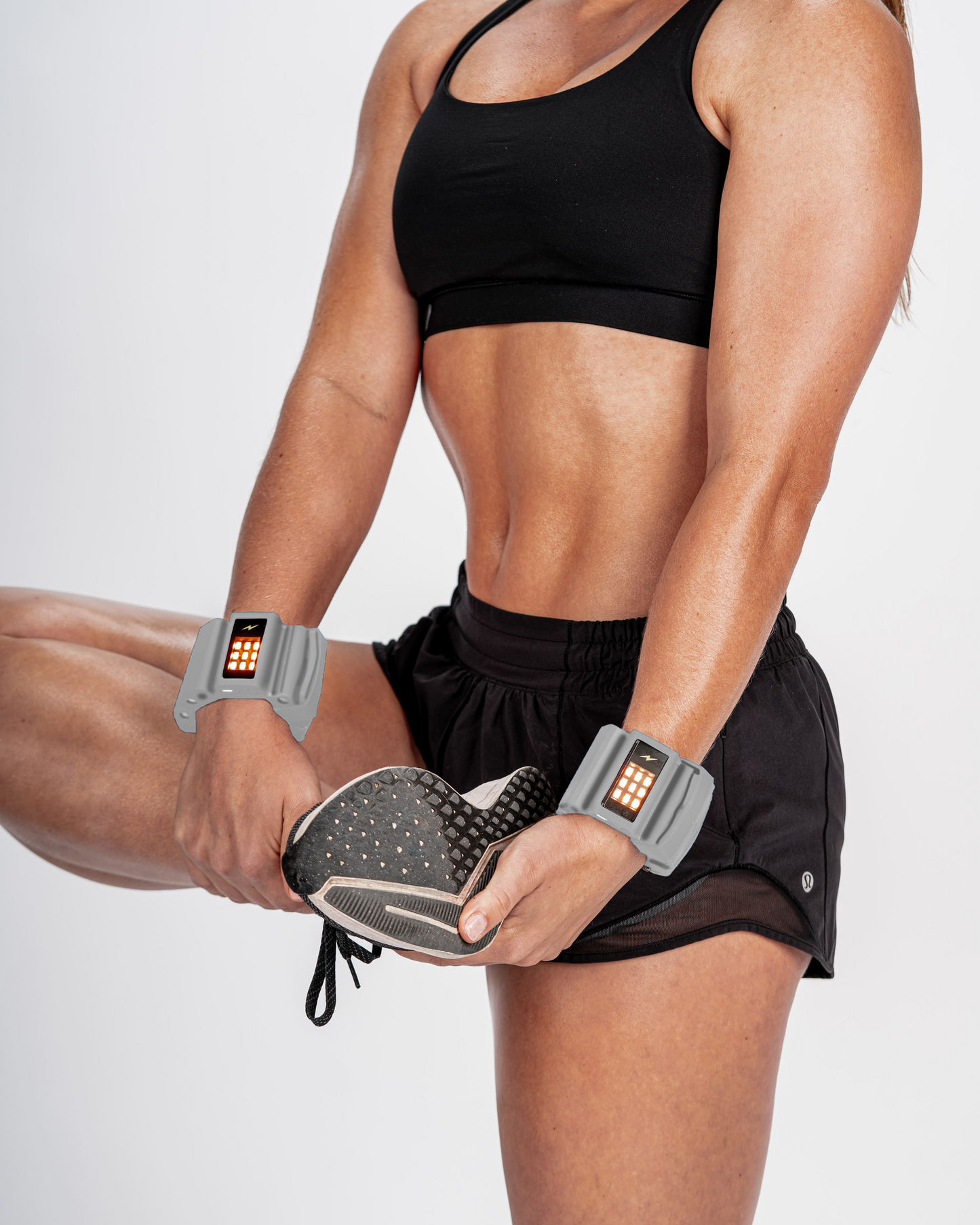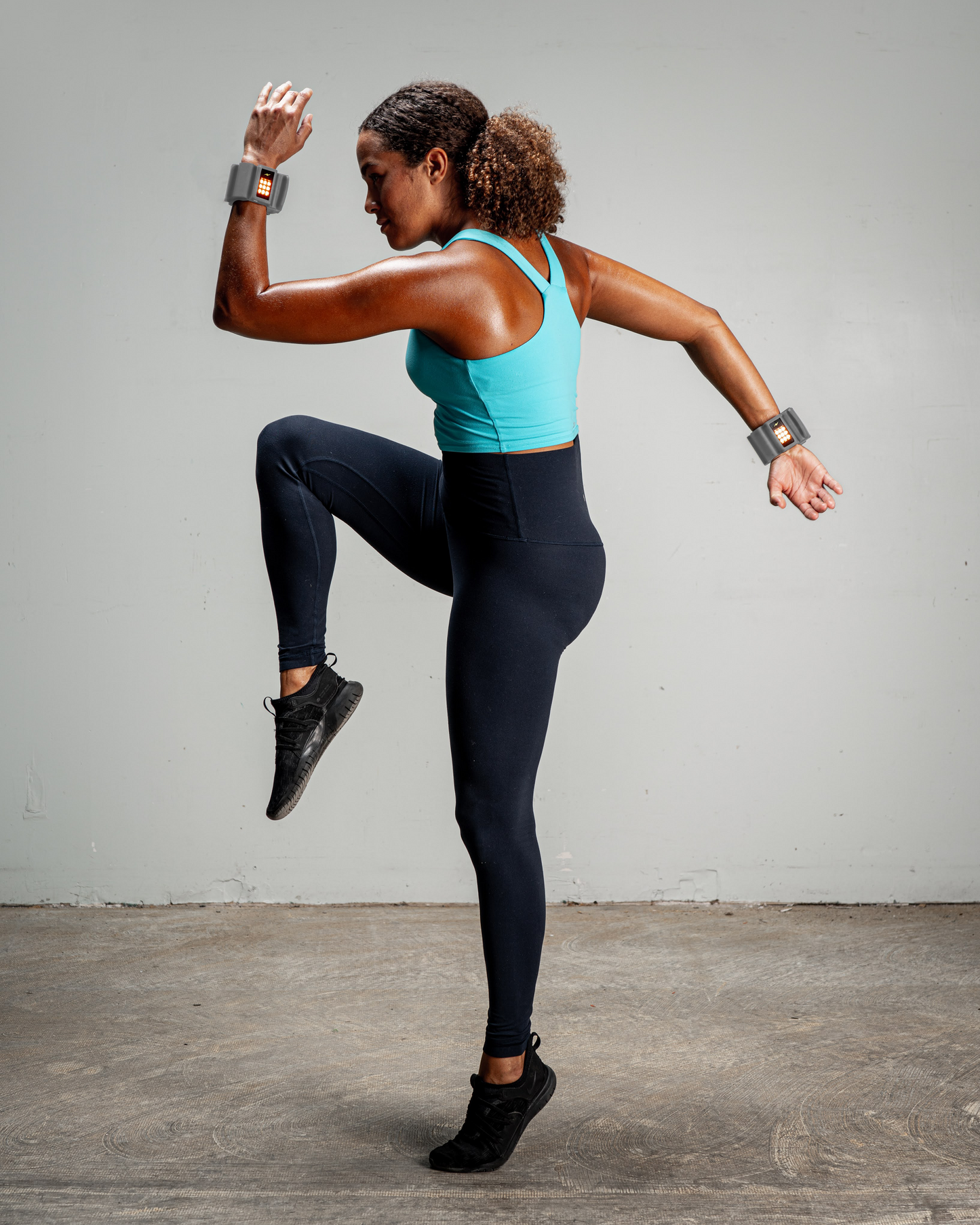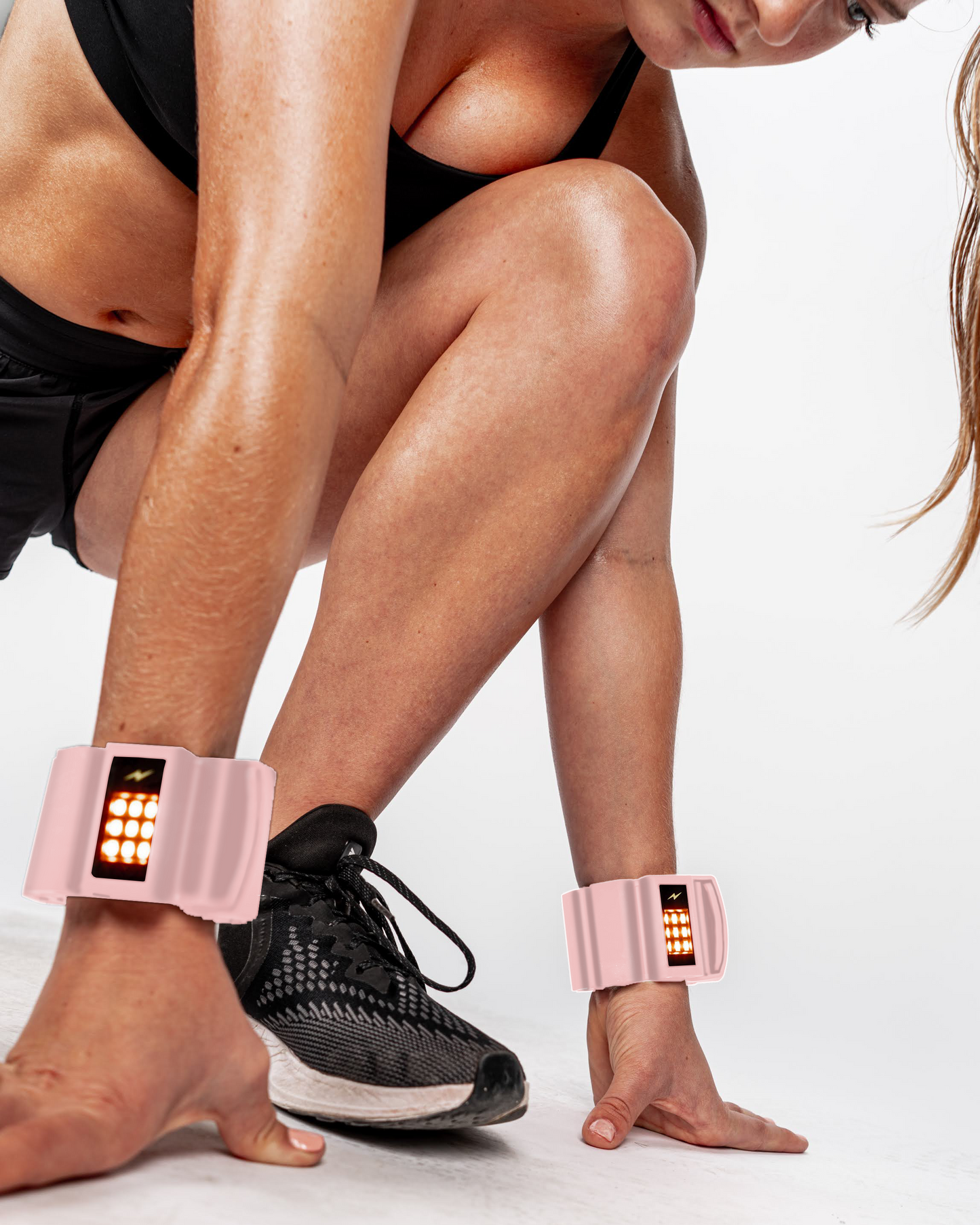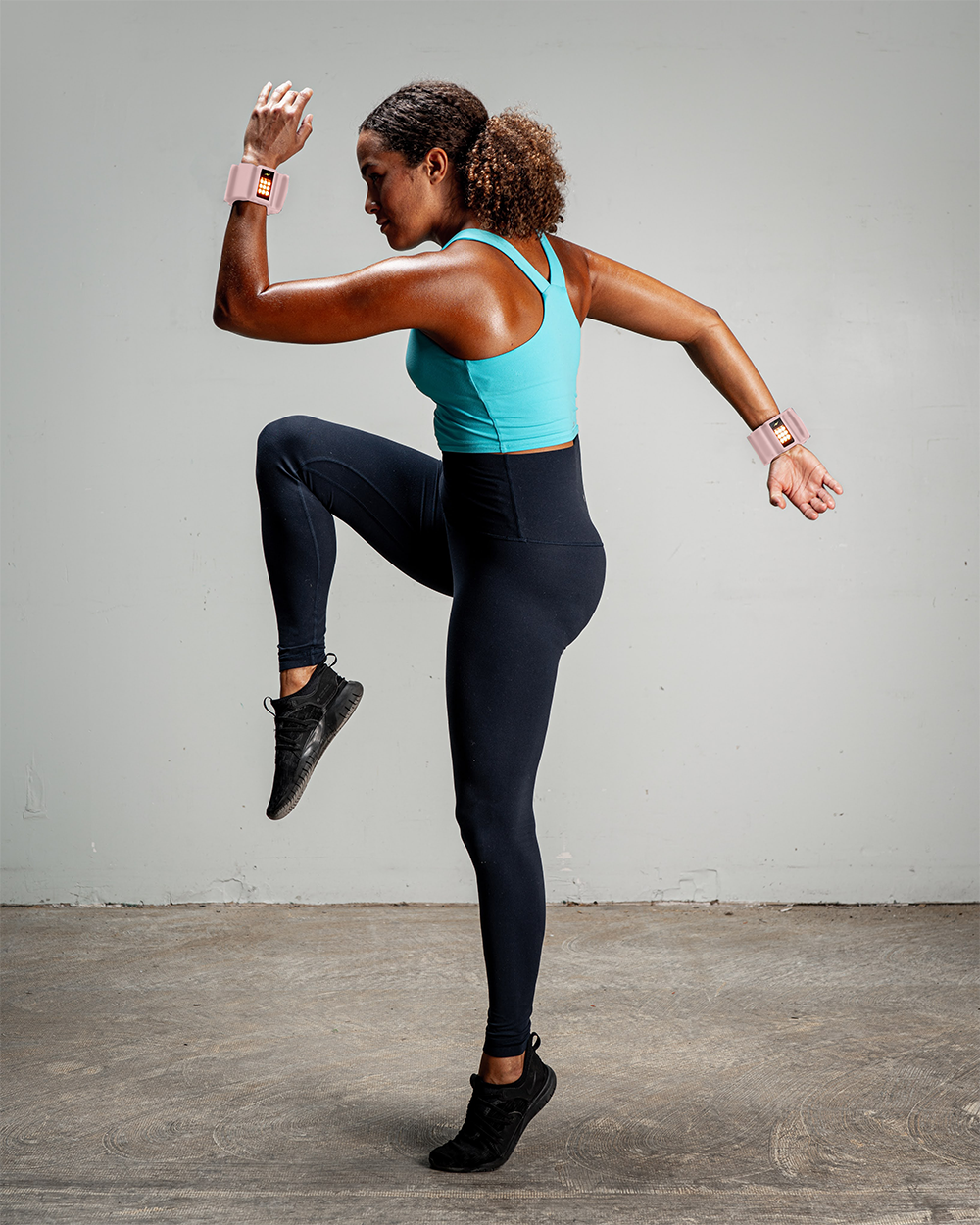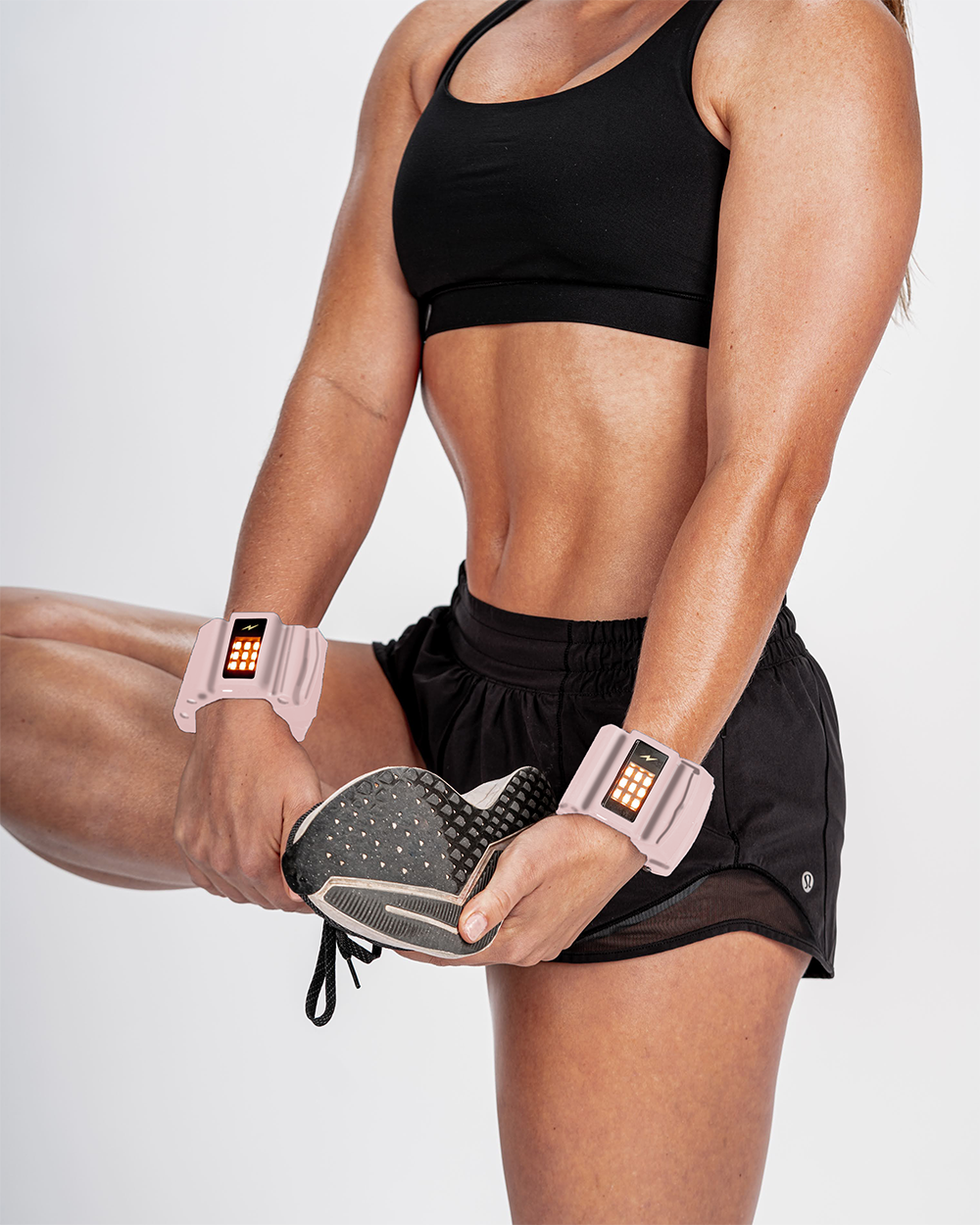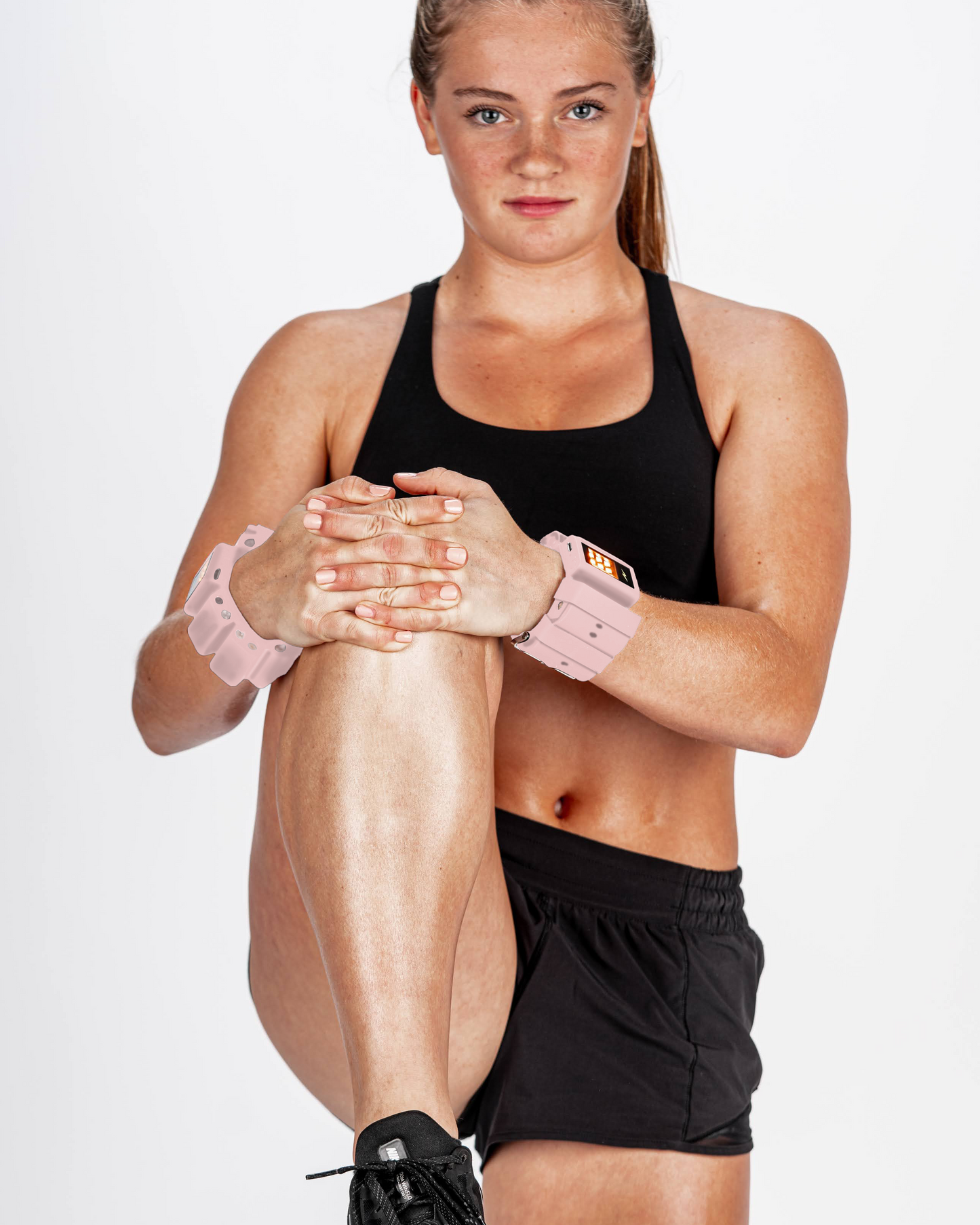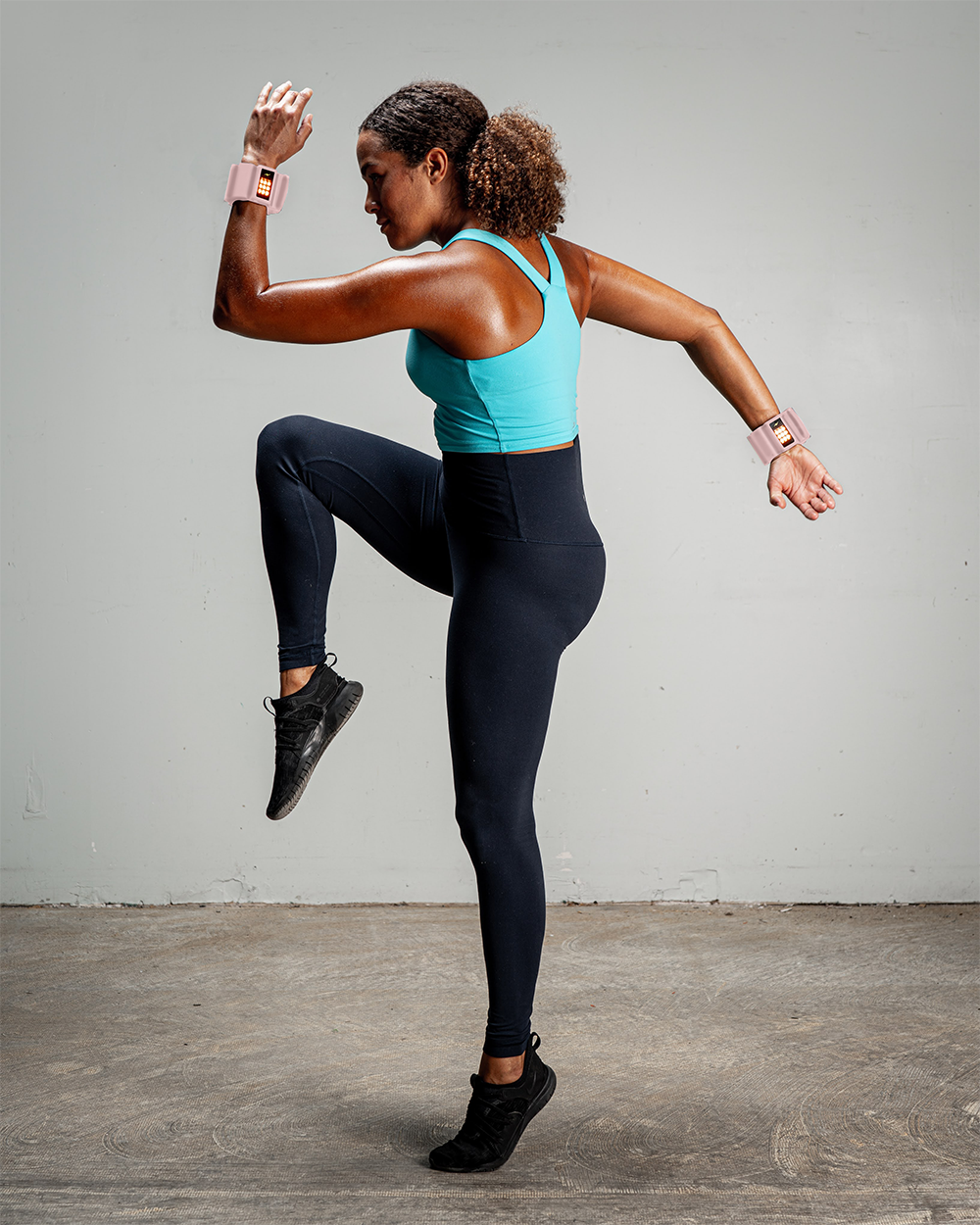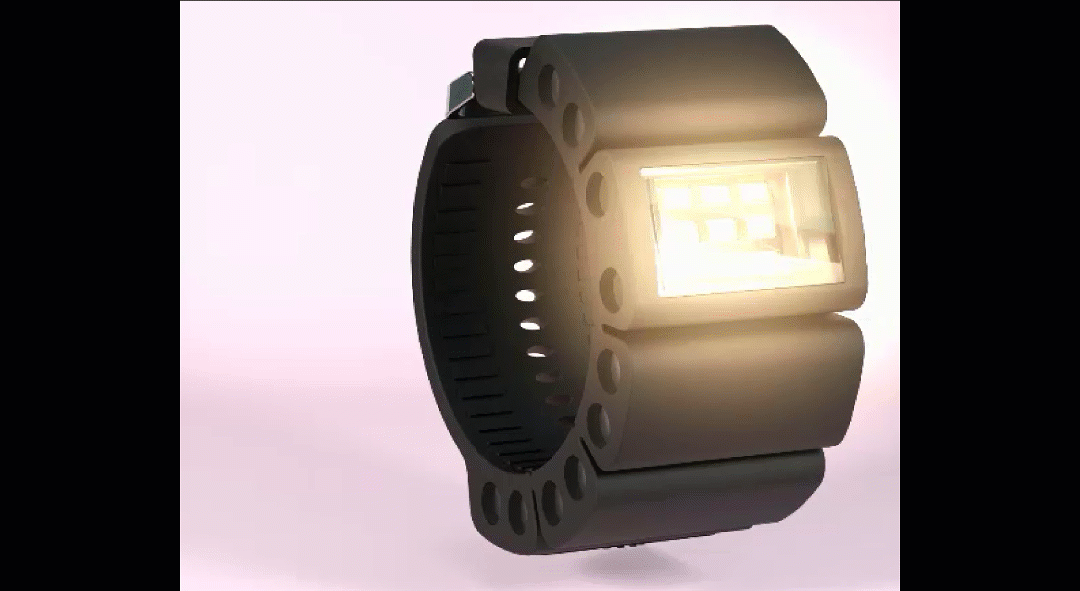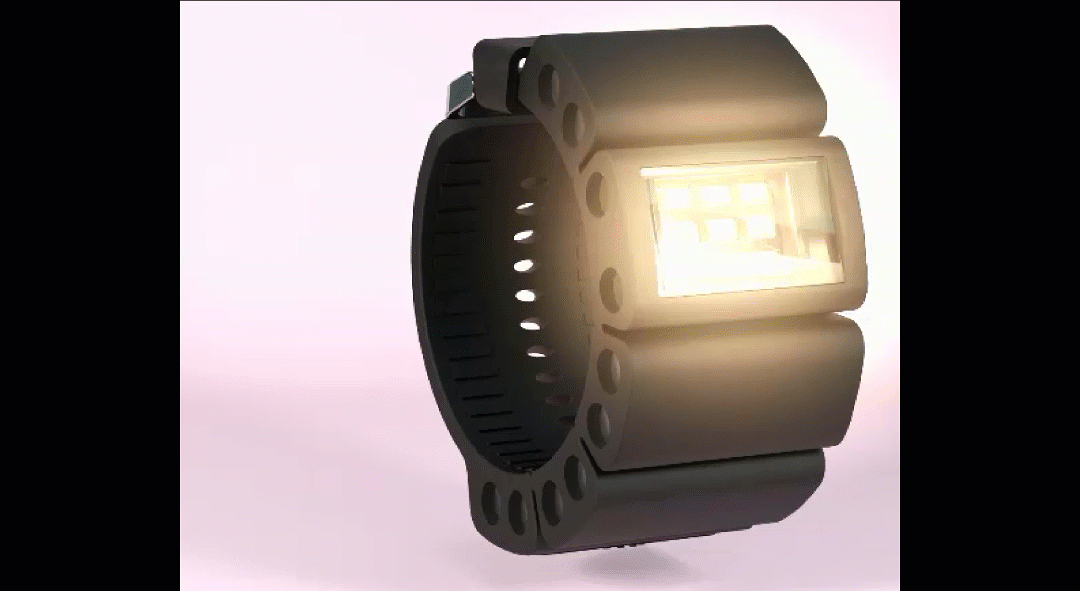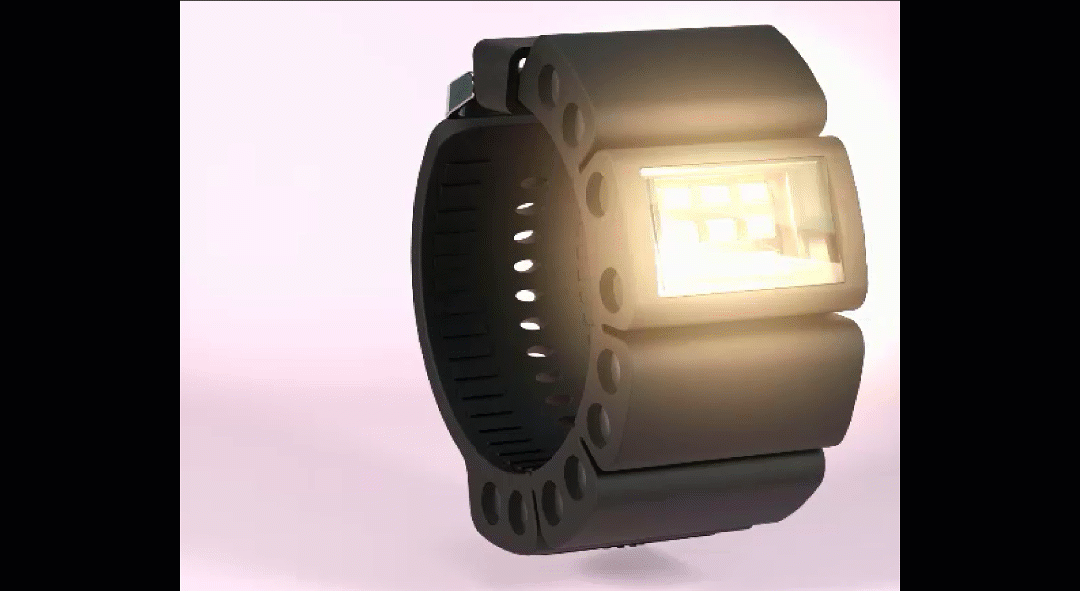 Super Bright LED Lighted
Wrist Weights for Safer Walks,
Runs, and Workouts
Add hours to your day and visibility to your
morning or evening walks.
USB Port and Cable to Easily Recharge
Removable Steel Weights To
CustomizeThe Amount Of
Weight For Your Needs.
Hear What Our Customers Are Saying
Sleek Design For Natural Movement:
Hugs your body so there is no annoying bulkiness to restrict your momentum.
Secure Fit:
Buckle clasp so weights stay put during your fastest movements.
Hygienic:
Durable waterproof silicone band easily wipes clean eliminating germs and odors.
Maximize Your Exercise:
Pilates, yoga, dance, box, walk, run, home workout, core train, aqua, and rehabilitation.
Personalize Resistance:
Soft band with removable weights for tailor-made resistance and comfort.
Built To Last With Highest Quality Materials:
Soft durable silicone and stainless steel with Secure Fit Buckle Clasp.
No Velcro, elastic, or material that harbor germs, odors, scratch, stretch out, or fly off.